Buying a new police uniform? Look for these 5 things
Experts from 5.11 Tactical weigh in on what to consider when buying a uniform
---
The following is paid content sponsored by 5.11 Tactical
By Police1 BrandFocus Staff
The uniform is the single most recognizable symbol of being a cop. It should evince the type of professionalism that those who wear them demonstrate, but it also needs to be functional—after all, policing is a full contact sport.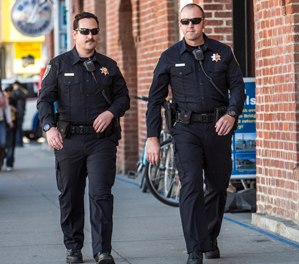 There is a lot to consider when buying a uniform: durability, style, the materials, cost. If you're purchasing uniforms for your department, it can be overwhelming. Add to that the fact that uniforms aren't a small purchase.
We spoke with the experts at 5.11 Tactical and asked them what advice they would give to officers looking to purchase uniforms, and the result is enlightening.
1. Make a list of your must-haves and nice-to-haves.

The simplest steps are often the most overlooked. Before you get to the point of purchasing, you should have a very clear idea of what you want and what you're willing to compromise on. What is most important to you: professional appearance, a good fit, or innovation? Will the uniform be used for tactical/special teams, or for everyday use? This will help you establish searching parameters – and a budget.

Look at the landscape of uniform options, then break down the brands, features, warranty conditions, and reputations for durability. Then you'll have a good idea of where you may want to put your money.
2. Consider the technology under the surface.

When it comes to buying uniforms, there is a perhaps understandable "if it ain't broke, don't fix it" mindset – after all, they're just uniforms. But uniforms have evolved technologically as much as any police gear over the years, even if some of those advancements may not be obvious at a passing glance.

The advances can be simple but effective changes to a classic design—such as the use of Flex- Tac fabric technology in the 5.11 Tactical Next Level Uniform, which provides a wider range of movement and more comfort than do traditional materials without having an influence on the overall look of the uniform.

They can also be complex. Take the Zero-G plates from the same Next Level Uniform line—a load-bearing system that goes under your duty belt to redistribute its weight evenly across your waist, helping to reduce back problems. You wouldn't notice a difference by looking at it, but it can increase comfort and lessen fatigue for the wearer.
3. Understand that comfort and performance can often have a tradeoff in durability.

When you're researching uniforms, it's easy to account for the upfront cost, but often the long term cost of maintaining the gear is overlooked. And when estimating that cost, it's crucial to look at the performance of the gear, but it's equally important to understand that often there's a tradeoff between durability and other features.

"If you're looking at boots, for example, sneaker-like comfort, while very appealing, can mean  sacrificing durability and protection," says Joel Alarcon, Vice President and General Merchandising Manager of Footwear and Nylon at 5.11 Tactical. With today's footwear technology you should be able find an option that minimizes the tradeoffs.
4. Determine if the uniform is a good fit.

One of the most underrated—and most important—aspects of any gear that you're wearing is the fit. A good fit can often mean more to the end user's experience than some of the advanced features that are advertised. A good fit improves mobility, flexibility, range of motion, and user comfort.

This is especially true for female officers. Women's fits and men's fits are different for a reason, and to get the most out of a uniform, you need one that best fits one's body type.
5. Always try the uniform out before you buy.

The number one piece of advice given by the experts was "Try before you buy." Do a wear test. Have officers in your department take the gear and use it in their everyday encounters, kick it around and put it to the test. Use it in your day-to-day, getting into the car, and out.
Don't forget to give the uniforms a wash – more than once. Does the uniform fade? Is it wearing when washed? Does it still stretch and recover as it should? You want to know everything you can about the uniform's performance before you buy it.

By following these five tips, you'll be able to determine whether the gear that looks so good on display is going to break before your first coffee break, or last until next year. 
 For more information on the Next Level Uniform, visit www.nextleveluniform.com.

Request information from 5.11 Tactical
Thank You!