Survey Results: The Chainalysis 2022 State of Cryptocurrency Investigations Survey
Insights on the North American public sector's cryptocurrency outlook
---
Content provided by Chainalysis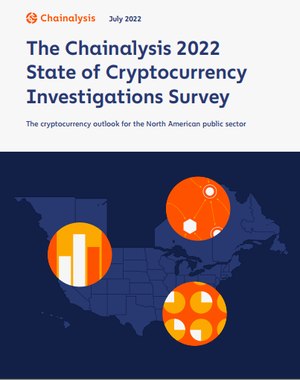 Cryptocurrency adoption has exploded over the last five years, giving consumers innovative new ways to save, earn, and take control of their finances. But it also poses unique challenges to the public sector. Cryptocurrency is taking a role in nearly all forms of crime law enforcement agencies focus on, while regulators must address concerns around consumer protection, market manipulation, and AML/CTF enforcement.
How is the public sector faring in meeting those challenges? We polled 300 public sector employees from 183 agencies to find out.
Download the full State of Cryptocurrency Investigations Survey to get the North American public sector's outlook on cryptocurrency, including:
The forms of criminal activity cryptocurrency impacts most
How well-equipped agencies are to deal with crypto-related cases
What the public sector wants from blockchain analysis tools
And more!
Fill out the form below to download the full report today and learn what matters most to the North American public sector when it comes to cryptocurrency.
Learn more about Chainalysis.
Download The Chainalysis State of Cryptocurrency Investigations Survey Report