Share your data and search other agencies' records with this tool
Caliber Public Safety provides its users with access to a nationwide network of person, property and incident data through its InterDEx network
---
Sponsored by Caliber Public Safety
By Police1 BrandFocus Staff
Access to investigative data often means the difference between solving a case and watching it go cold. Insight into the information gathered by other police agencies can provide a tremendous advantage and fuel more thorough investigations and, ultimately, more convictions.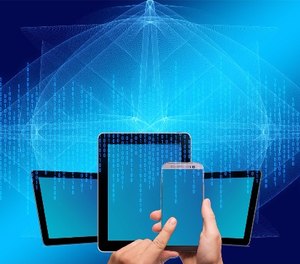 Imagine being able to access potentially crime-solving law enforcement data from multiple agencies, both in and out of your state, with a single login. Caliber Public Safety offers agencies access to its proprietary data sharing network, InterDEx, as an added benefit when an agency deploys any of Caliber's mobile, CAD or Online RMS products.
What is InterDEx?
The Caliber InterDEx Network is a nationwide data-sharing network that enables participating agencies to easily and securely share data and exchange instant messages with other users from hundreds of connected agencies. Access to data through this network increases agency interoperability and investigative reach, as well as improving officer safety.
The network was developed in the early 2000s after the 9/11 attacks highlighted a lack of information-sharing mechanisms across law enforcement agencies. Around that time, Caliber engineers set out to satisfy requirements put forth by three neighboring police agencies in Massachusetts. All three agencies were utilizing the same records management software provided by another vendor and wanted the ability to share their RMS data with each other.
Through some custom code and a VPN connection, the first iteration of Caliber's data-sharing network was created. The company soon began working with agencies in Oklahoma and Arkansas and recognized the potential for a nationwide data-sharing network as clients shared success stories of apprehending criminals and solving cases using the added information.
As more agencies joined the network and data sources from various vendors were added, Caliber shifted from VPN connectivity to a partnership with the Nlets justice and public safety network to host the secure data hub.
Today, InterDEx (short for "interstate data exchange network") users can query suspects, vehicle and property details from more than 400 participating agencies across 40 states, from all levels of government, offering over 200 different data sources including proprietary local systems as well as third-party vendor records systems, with new types being added regularly. The data from these disparate systems is standardized so that officers can assimilate it quickly to make informed tactical decisions.
Each agency's data stays in the local system and is queried automatically by participating agencies, meaning local jurisdictions maintain custody of the data without sending it anywhere. Each agency retains full control of its data and determines how much detail will be shared outside of their organization, so local information always remains safe and secure. Settings can be easily changed simultaneously with agency policies as priorities shift.
Tap Into Multiple Information Sources
The Caliber InterDEx network acts as a hub that can save investigators valuable time because they don't need to log in and out of multiple systems to query different sources. Participants can search for data across the entire network with a single login. Returns on queries arrive in a matter of seconds, and the returns are ranked based on relevance to the original query.
"One search means that you are 'one and done,'" said Blair Robinson, Caliber executive vice president. "There is no need to search multiple databases and make phone calls across county lines – it's all right there at your fingertips."
InterDEx doesn't merely facilitate agencies sharing their RMS data. With an average exchange of more than 600,000 messages travelling across state lines each day, participants in InterDEx can share and search information far beyond what NCIC databases return.
NCIC provides data on individuals' criminal history after an arrest, such as warrants or criminal charges. InterDEx searches law enforcement data that may not be part of the court process, such as field interview cards, traffic stop details, incident reports, suspect descriptions with identifying details, license plates, vehicle descriptions and last known addresses. These details provide actionable information that supports effective enforcement and investigations.
The network provides additional insight by delivering "Matching Recent Inquiries" (MRI) information so that when an officer initiates a query on name, driver's license, vehicle tag or VIN, InterDEx reports all recent queries made on that identifier by any users from other connected agencies. Combined with the instant messaging capabilities, the system allows officers to see the availability of other officers in nearby jurisdictions in order to communicate directly and share valuable insights.
Participating agencies have shared numerous success stories about how InterDEx has helped them solve crimes. For example, officers along the I-40 corridor, which runs from North Carolina to California, reported being able to apprehend a wanted sex offender within hours after an MRI result showed that his plate had been run during a traffic stop in another county. In another case, a sheriff's deputy was able to quickly discover that a young woman reported missing was being detained for DUI in another jurisdiction, based on a driver's license query made the previous night.
"The power of the data sharing is the key component," said Robinson. "With InterDEx, individuals can literally connect the dots, which in turn assists with more logical crime fighting. When agencies are connected, they have a much better chance of finding that needle in the haystack than they would otherwise."

Request product info from top Police CAD companies
Thank You!