How incident reporting impacts officer productivity and safety
Industry survey reveals key documentation issues for law enforcement professionals
---
Sponsored by Nuance Communications
By Cindy Coleman for Police1 BrandFocus
Traffic stops, domestic disturbances, automobile accidents – just when you start to fill out one incident report, you get a call and are dispatched to another scene. Creating incident reports is a necessary part of police work, and the demand for quality, timely and standardized police incident reporting is rising. Yet current processes can be cumbersome and impact productivity, efficiency and even officer safety.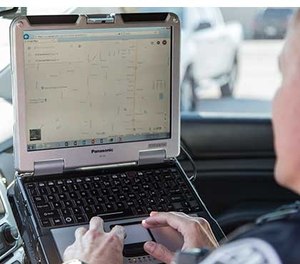 The 2018 Role of Technology in Law Enforcement Paperwork Annual Report, conducted by Nuance Communications, looks at key documentation issues facing law enforcement professionals – in particular, incident reporting and essential documentation tasks. The report also tracks how departments use technology to improve reporting processes. The report is the result of a national survey of more than 12,000 police chiefs and their command staff, including those responsible for IT and records management systems within their departments.
Overwhelmed by documentation
High documentation demands are overwhelming law enforcement officials. Survey results indicate that officers spend over half of an average eight-hour shift doing paperwork. That breaks down to 39 percent of law enforcement professionals spending up to four hours per day completing incident reports and other police paperwork. Of that number, 13 percent spend more than four hours a day on reporting duties.
A majority of respondents said they are completing incident reports back at the station, which keeps officers off the streets and less visible in the community. Almost all (96 percent) respondents said they either "strongly agree" or "agree" that heavy reporting demands keep them away from higher-value tasks, such as fighting crime and keeping citizens safe.
To help with these reporting demands, over two-thirds of departments surveyed are using both CAD and RMS systems as part of their documentation process. Although CAD and RMS systems are helpful and essential for documentation workflow, getting to and entering data still takes multiple clicks, which takes time, say survey respondents. Every extra step in filing a report from the patrol car means more time seated in an uncomfortable position, as noted by 52 percent of respondents.
A call for technology
The 2018 Role of Technology in Law Enforcement Paperwork survey found that mobile technologies have found their way into law enforcement reporting and documentation processes, as they have within other document-intensive industries.
When asked about use of technology, 58 percent of law enforcement professionals say they currently use a combination of mobile and digital tools to help them complete incident reports, including digital voice recorders, mobile phones or tablets. But despite this widespread use of mobile technologies, 31 percent of these same respondents are either "very dissatisfied" or "dissatisfied" with their department's use of police technology to help them do their jobs.
Survey findings suggest these tools may be introduced in an ad-hoc fashion rather than a systematic approach, and are not necessarily making officers more efficient in performing their documentation tasks.
Another issue is safety. Most all respondents (96 percent) "strongly agree" or "agree" that the technology packed into today's patrol cars is cause for distraction, affecting situational awareness and officer safety when an officer is focused on entering data into CAD systems. Technologies like digital voice recorders can help an officer maintain situational awareness, but there are additional challenges.
Even when using digital voice recorders and other mobile devices, dictation must still be transcribed in-house or by a service. Half of the departments surveyed indicated they do not use any transcription tools or services, opting to rely on manual incident reporting only. Of the respondents who said they do use transcription in their incident report documentation process, 50 percent manually transcribe their own notes for incident reports – a process that is inefficient and hardly conducive to thorough, timely and accurate reporting.
As law enforcement professionals increase the use of personal assistants or smart speakers in their personal lives, they may be more open to technology as a way to manage the volume of incident reporting on the job. A third (34 percent) of survey respondents say they use personal assistants or smart speakers away from work. The vast majority – over 77 percent – indicated they would be interested in exploring new technology to help them complete police paperwork in a more efficient manner.
Officers need smarter tools to manage incident reporting
These national study results indicate a challenge that should surprise no one: Law enforcement professionals spend a significant portion of their workday completing paperwork. This decreases their time available to interact with citizens in the community and their ability to conduct higher-value police work. Further, the technology in today's patrol cars, while necessary, can also be a distraction that interferes with an officer's situational awareness, potentially putting them at risk of danger.
As police agencies begin to embrace voice recognition technologies, they will likely find an increase in efficiency that allows them to spend more time in the community and less time on incident reporting.
To see more results from the 2018 Role of Technology in Law Enforcement Paperwork Annual Report, visit nuance.com/dragon.