Why a data-driven mindset keeps one Fla. police department on the cutting edge
Keeping on the cutting edge of policing strategies like CompStat and Stratified Policing led the Port St. Lucie Police Department to leverage the Adventos SmartForce Agency Management System to turn its investigation process into a dynamic, real-time discussion.
---
The following is paid content sponsored by Adventos
By Dan O'Shea for Police1 BrandFocus
The Port St. Lucie Police Department was founded in 1980 with nine officers serving a population of roughly 20,000. Now, it has 229 sworn officers and 65 civilian staff serving a population of 180,000 over a 126-square-mile region.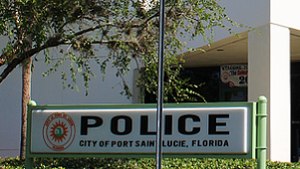 As the department scaled, it began to outgrow its technology infrastructure – particularly when it came to collecting and distributing information to officers throughout the department.
Port St. Lucie PD leaders knew they needed to upgrade their processes—and find a technology partner that could help them do it—in order to share the latest crime information in real time.
The Problem: Rapid Growth and Tech Needs
Over the last 12 years, Port St. Lucie aggressively embraced data analysis, new software and Web-based solutions to improve its organizational efficiency and crime-solving capability.
In fact, the PD was among the first to adopt a data-driven model based on the CompStat process, which targets four types of crime.
It also helped pioneer the stratified policing model for prioritizing crime response, analyzing crime data and improving accountability.
Before he was promoted into the top job, Port St. Lucie Police Chief John Bolduc implemented the department's own Web-based portal for officers to access data analysis and keep up with response efforts.
The portal supported the CompStat and Stratified Policing strategies. He said it was a tool with immense promise.
But as the department and the population it protected grew, human resources that were once used to build and maintain it shifted. Priorities had to be reconsidered.
"Maintaining that portal in a growing community was increasingly a challenging task that exceeded the department's capabilities," Bolduc said.
That's when he turned to Adventos for help.
The Solution: Adventos SmartForce Agency Management System
Bolduc knew to solve his problem he needed a trusted technology partner that had experience designing solutions for law enforcement groups that could augment the department's existing record management systems and processes.
He chose Adventos, creator of SmartForce, a LE-specific collaborative software product that connects officers electronically to a vast array of intelligence and interactive technologies.
The company's cloud-based workforce management and information sharing system is a solution built on Microsoft's SharePoint platform. SmartForce collects all of the information police departments need, including targeted analysis and intelligence and live discussion threads on different cases, and compiles them within a single environment.
This reduces the burden on officers, who can log into SmartForce's interface from anywhere to get the latest updates on a wide variety of force activities, documents and discussions within their department.
Bolduc said his SmartForce homepage is divided intuitively into sections, each with an array of information that has been shared and uploaded by their commanding officers.
Most important, Adventos works closely with each department to customize the page with the tabs and applications they think are most significant to their particular needs.
The Results: Improved Collaboration and Information Sharing
Bolduc said the results have been positive, as there now exists a centralized, user-friendly, web-based collaborative tool that connects everyone in the department to information.
For example, a 'Recent Discussions' section at the top of the department's web page shows the latest updates to discussion threads on specific crimes. He said discussion threads are particularly relevant for a generation of officers raised on social media like Facebook and mobile messaging applications like Facebook Messenger and Google Hangouts.
"It's very similar to Facebook… but it's secure on our server so the public can't see it, so we can discuss specific crime intelligence," Bolduc said of SmartForce's discussions tab. "It's like having a 24/7 conversation."
Another feature resulting in better information sharing is the virtual 'Roll Call Pass On' tab. It contains assignments and other information that was shared during previous roll calls so if officers missed it they can quickly catch up on their latest assignments via smartphone, tablet or home computer without having to go back to the station.
There are many other benefits. Shift commanders can upload and share crime bulletins on one tab, complete with relevant photos and video attached, while another tab contains court calendars so everyone is informed about who is in court and when.
One of the best results, Bolduc said, has been the process of configuring the solution in partnership with Adventos, which has been responsive in tailoring tabs and applications to the department's most significant needs.
The ROI: Reduced Labor Costs, Integration with Stratified Policing
The Adventos SmartForce Agency Management System has proven to be the trusted solution that Port St. Lucie was looking for while creating efficiencies in the department, Bolduc said, and it has yielded many specific cost and accountability benefits.
SmartForce has helped the agency save labor costs. They would have been forced to hire more IT staff as well as purchase hardware and software solutions in order to update and augment the department's older, homegrown solution.
"We went from a homegrown, freeware solution to a professionally-built, integrated solution with Adventos," Bolduc said.
In addition, Adventos seamlessly integrated its system with Port St. Lucie's existing stratified policing structure. The solution supports the active communication between police personnel that is key to stratified policing, as well as provides a way to track accountability.
In addition, there have been measurable improvements in policing results. The use of SmartForce, coupled with Port St. Lucie's stratified policing effort, has led to an overall reduction in crime in the city between 2012 and 2014, Bolduc said. Crime decreased 19.6 percent in 2012, 19.3 percent in 2013 and 2 percent in 2014.
Adventos' SmartForce offers real-time updates, discussion threads and comprehensive data collected on a single web page—bringing further value to the stratified policing model, enhancing overall productivity and improving efficiency throughout the Port St. Lucie department.
For more about the SmartForce Agency Management System, visit Adventos.

Request information from Adventos LLC
Thank You!