How to build your police career with tech acumen (eBook)
Mastering the latest skills can make you an invaluable investigator in an increasingly technology-driven world
---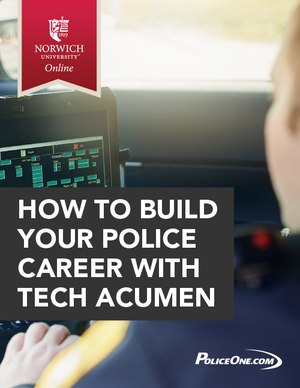 Sponsored by Norwich University
By Police1 BrandFocus Staff
While there is no substitute for patrols and community policing, technology plays an increasingly important role in modern policing. Officers looking to advance their careers must learn how to effectively incorporate the use of technology into police work.
Download this FREE eBook to learn:
How to overcome learning hurdles.
How Peelian principles still apply in a digital world.
How police can use data and technology to solve crimes.
How to manage your personal social media use.