How to stay sane while earning your degree
Planning for finances and setting time aside for family are as important as choosing the right courses to support your career goals
---
The following is paid content sponsored by Norwich University.
By Joyce Varma for Police1 BrandFocus Staff
You've probably read the reports showing that officers who are college graduates tend to have fewer citizen complaints and that a degree makes you a better candidate for a promotion and raise. Therefore, a degree is a logical way to boost your career, and it has the potential to make you a better force in your community.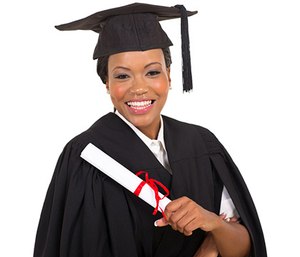 But you have your reasons why a degree isn't the right move for you right now – or is it?
An online degree program is a great option for a busy full-time officer. It's more convenient and flexible than a traditional college program, and with the right planning and resources, you can use your degree to successfully advance your career. Use these tips and tricks to move past your excuses and get the most out of your education.
Financial aid
A college education can get expensive quickly, but luckily there is a lot of money out there to help you pay for your education – all you have to do is look for it. Here are a few resources to get started:
• Federal grants: The Free Application for Federal Student Aid, or the FAFSA, helps determine your need-based eligibility for many scholarships and federal grants, including the Pell Grant. Like a scholarship, a Pell Grant does not have to be paid back, but unlike a scholarship, grades do not factor into the application process. Pell Grants can be combined with other forms of financial aid and can be awarded on a term-by-term basis.
• Military benefits: Veterans may be able to take advantage of a combination of benefits from the GI Bill, branch-specific scholarships and Tuition Assistance. Veteran officers earning a bachelor's degree are eligible for the Montgomery GI Bill or the Post-9/11 GI Bill, which can cover the full cost of tuition. In order to apply for these benefits, you'll need to apply via the VA and send your school a copy of your certificate of eligibility.
• Scholarships and reimbursement: Scholarships are available for a wide range of students, even full-time police officers. Finaid.org and Fastweb.com are two of the largest scholarship databases, but there are many others. You may also be eligible for a scholarship or tuition reimbursement from your department. Ask your human resources representative.
Time management
Learning while earning is the new normal, according to Georgetown University's Center on Education and the Workforce. In a 2015 study, more than 50 percent of mature learning adults reported working at least 40 hours per week.
Balancing work, school and your personal life can get tricky. It's important to remember to make time for those you love and to maintain your job performance while taking classes. It may seem hard to juggle all the different parts of your life, but it's not impossible as long as you follow a few key steps:
• Plan ahead: Set a timeline for completing your degree and make a note of the obstacles that you may face. Establish your priorities and remember that you can make changes in your lifestyle to prioritize the essentials.
"Communicating and learning online is different than working in a traditional classroom, and it's important to account for a learning curve to get used to the online environment," said Dan Alcorn, assistant director of enrollment advising for Norwich University.
• Make a schedule: Create a plan, but allow yourself to move things around and be flexible. Give yourself enough time to get everything done. Balancing different parts of your life is possible when you make a plan and stick to it.
"You're going to have a fixed amount of time dedicated to work, as well as time reserved to complete your schoolwork," Alcorn said. "It's also important to set a portion of your day for family time. The stresses of work and school can add up, but your family can be a source of support to balance those stresses."
Still, be realistic with your time commitments, and don't overbook yourself. Alcorn recommends staying in communication with your employer about your exam and school schedule.
• Get enough sleep: According to the National Sleep Foundation's 2008 Sleep in America poll, 29 percent of people said that they had fallen asleep or had been very sleepy at work. More than a quarter of workers said that drowsiness during the day interferes with their daily activities at least a couple of days each month. Make sure that you plan enough time to sleep and recharge so that you can be sharp in class and at work.
Choose the right courses
Criminal justice may seem like a very specific field of study, but even a focused program is likely to offer many different courses. For example, elective courses as part of the criminal justice program at Norwich University range from drugs and gangs to emergency and disaster relief operations to immigration law and policy.
The variety can seem overwhelming, so it's essential to determine what your career goals are and choose courses that are most relevant to those goals. Here are some tips to picking which are best for you:
• Know your options: Review the course catalog thoroughly. Have a good understanding of what your school and program have to offer. Talk to your school's advisers, who will be able to help you find resources and reassure you if you feel stressed.
• Maintain balance: Even if you're tempted to start out with more challenging classes, start out with introductory classes so you don't get overwhelmed. If you're taking more than one class at a time, try to take different types of courses so that you don't find yourself with half a dozen papers due in one week.
Key takeaway
Finishing your degree, whether to increase your salary, to get a promotion or to get better at your job, is within your reach. Essential actions that can help you succeed include planning for finances, practicing good time management, minimizing stress and choosing a degree that fits your needs.
For more information on earning your criminal justice degree online, contact Norwich University.

Request information from Norwich University
Thank You!