5 keys to finding the perfect everyday knife
Consider these five elements to zero in on the right knife for your everyday carry
---
The following is paid content sponsored by Zero Tolerance Knives.
By Sean Curtis for Police1 BrandFocus
A dizzying array of knives is available to the general public these days. They range in price from affordable to astronomical and can be fashioned from materials mundane or exotic.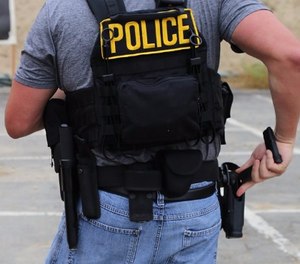 Knife designs and manufacturing processes have improved greatly over the years, and good old-fashioned market competition has left the consumer with somewhat of a dilemma: How do you choose the right knife for you? Streamline your decision-making process by considering the factors listed below.
Philosophy of use
This is a great place to start. What are you going to use your knife for? Ultimately this will help you decide many other aspects of your everyday carry (EDC) blade.
The size, configuration and carry method may all depend on your intended use of the knife. Are you cleaning fish? Dressing out an elk? Or are you about to boot a door and want to make sure it stays open? Think about what you will realistically use the knife for on a daily basis.
For the purposes of this article, we will focus on folding knives. Fixed-blade knives are wonderful and typically larger knives for bigger jobs such as batoning, chopping and prying. But because of the next tip, they are often not a perfect choice for EDC.
Legality
There is a patchwork quilt of knife laws across our country, and it is the knife carrier's responsibility to know the applicable laws for your area. Do some homework and save yourself some heartache.
Laws often pertain to types of knives, such as assisted openers (different from switchblades), mode of carry (concealed or not) and particularly length. For example, in Colorado you can carry a knife concealed as long as it is less than 3.5 inches. Conversely, the law is mute to the length of blade you can carry openly, such as a kukri or Bowie.
Knowing the laws in advance can help you avoid making an unfortunate purchase.
Features
Today's knives do some amazing things. There are push-button openers, spring-assisted knives, knives with manual flipper openers (like ZT's KVT ball-bearing opening) and knives with thumb studs or thumb holes. Some of these features may be critical to fitting your philosophy of use.
Features can also represent design elements, such as the tip of the knife. A tanto point is excellent for piercing, while a spear point can be good for drilling.
The type of edge geometry or grind on a blade is critical to purpose also. A hollow grind is wonderful for wickedly sharp applications such as razors, but because of the thinness of material the cutting surface can be weaker and may break. Flat grind has a gentler slope, is stronger near the cutting surface and still offers decent cutting power.
Various locking mechanisms are available to hold the blade in place once deployed. Some of these include frame or liner locks, both of which employ backstops for the blade to prevent it from closing once opened. Consider your intended blade use and select a locking mechanism that suits your needs for safety and ease of use.
Materials
Again, the current knife market offers many options for knives made in a variety of materials. These components come with their own sets of strengths and weaknesses. Three items to consider when looking at blade steels are as follows:
1. Edge retention: How long will the blade stay sharp before it needs to be re-sharpened?
2. Hardness: Steels offer varying hardness based upon their innate qualities, and heat treatment is also an issue. Hardness plays into how much the blade may flex or if it will break. It also factors into edge retention and ease of sharpening.
3. Ease of sharpening: Softer steels will sharpen fairly easily but may need to be touched up more often. Super steels may hold an edge longer but may require diamond sharpeners to hone.
Materials considerations also apply to handles. Traditional materials like wood, bone or horn can be used, as well as more modern materials like titanium, G-10, carbon fiber or composites. These can all have an effect on the overall weight of the knife, determine the amount of grip it affords, and have an enormous impact on aesthetics.
Weight can be a major factor as well, and a really "grippy" knife might serve well in wet settings but can be difficult to pull from a pocket.
Price
Most of us live with budgets. This does not mean more costly knives should be written off – quite the contrary. If you find a knife that meets all your demands in the categories above but you find the price a bit high, consider the materials, design features and craftsmanship involved. Also consider the manufacturer's warranty and service agreement.
Think of a quality blade as a long-term investment. You may find inexpensive alternatives, but money not invested up front often means supplemental expenditures or frequent replacement, which can cost even more in the long run. Price must be considered but should not be a deal-breaker, because you very often get what you pay for.
Keeping first in mind your intended purpose, begin your EDC knife selection while staying mindful of local laws. Features and materials factor into that consideration and drive you toward one knife over another. 
About the author
Sean Curtis is a law enforcement professional with nearly two decades of experience, serving with SWAT, diving and swift water rescue teams in Colorado. He has also served in wildland fire, search and rescue, EMS and emergency management.

Request information from Zero Tolerance Knives
Thank You!