eBook: Understanding and managing law officer stress
Law officers need these tools to help them recognize and manage the negative effects of job stress and PTSD
---
In collaboration with AMU
By Police1 BrandFocus Staff
The job of a law officer is stressful and can affect the mental and physical wellbeing of an officer and their family immensely.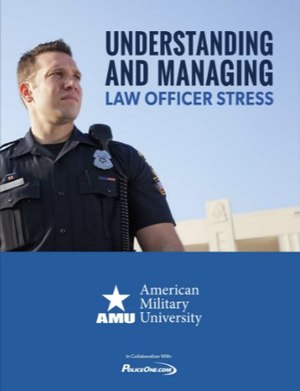 To help our readers understand and manage the perils of law enforcement job stress and PTSD, we developed an in-depth guide for all personnel working in law enforcement.
In this free guide, you will learn:
How to raise awareness about stress and PTSD in policing
Why controlling stress increases an officer's resiliency
Where to seek help specifically for LE work stress
And much more!