Here's one way you can continue to protect and serve while building your own business
In this Q&A, Signal 88 Security CEO Reed Nyffeler explains why the company recruits former LEOs to own and operate franchises across the country
---
Sponsored by Signal 88 Security
By Rachel Zoch for Police1 BrandFocus
Signal 88 Security was founded in 2003 by a deputy sheriff with a mission of providing peace of mind through private security services. In 2008, Reed Nyffeler, now CEO, recognized that former police and military veterans make great security operators and began recruiting them as franchise owners.  Now, more than 75 percent of Signal 88 franchise owners come from law enforcement or military backgrounds.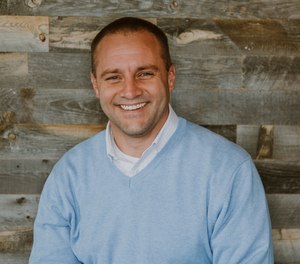 Signal 88 recruits LEOs looking for a second career and provides administrative and sales support to help them build their businesses. Backed by the Signal 88 organization, they can use their policing skills to provide peace of mind to clients in almost 500 communities across the country and beyond.
Why did you start Signal 88 Security?
A big underserved percentage of people in the workforce are former military and police. What would they be interested in as a potential business opportunity beyond their current careers, or even as a second career? Let's say you leave policing, what do you go into?
That became our target for our franchises, because police know the communities well, they know where the crime is, and they really have a concern for the people that live there.
The challenge is that officers generally don't have the ability to increase the department's budget or change the approach, because many times they're subordinate. But as a franchise owner, they are the owner essentially responsible for the outcome.
We give them a process to support our goal to create peace of mind. We work to generate the sales on their behalf and provide administrative support – that's billing, payroll, budgeting, profit and loss – on behalf of our franchise network.
Signal 88 sells peace of mind. Tell me a little bit more about that mission.
We can never fully provide security. However, we can create peace of mind. Our mission statement is essentially, "We're here to provide peace of mind to pursue passion in life." We provide a proactive deterrent to security breaches, not a reactive response.
Why do former police make great security operators? What are the particular skills that set them up for success?
If you look at police, their motto is "to protect and serve." I think that is why they got into it at the beginning, because they had a vision of protecting and serving. They're great with the public, and they're diligent in their work. They also care about developing others and who they work with and for, and those people make great franchise owners in the security space.
They understand the challenges within the community. They understand the security protocols and the risk inherent in protecting themselves and others. They've been fully trained and they want to deploy those skills elsewhere, and this is a great way to do that.
Many start out doing a lot of the early patrols themselves, but it's a short period of time – 60 to 90 days, typically – to learn the software, learn the business, learn the customers, set expectations and build the business. And we have a whole path for you to get out of the vehicle and truly become a business owner. But first you need to learn how to do the patrols, use the software and create great service so that you can train others.
We do have a lot of officers that retire and are looking to supplement their income work with us in a part-time capacity. However, the majority of the people we hire are people that are willing to work 40 hours a week and are looking to become police officers. This is a great training ground for them.
What might be a reason that a Signal 88 franchise would not be a good fit for someone?
If you want to work 8 to 5, get two to six weeks off a year and build a pension, this isn't for you. Also, if you've never owned a business before, that's a whole new learning process. So if you're afraid of making mistakes, which is part of the learning process, it will be a real struggle. But we've got a team to counsel, coach and support all the way through it.
Tell us about the new financing initiative Signal 88 has launched. How will that make it easier to get into this business?
The challenge with police in particular is that they really don't have an investible retirement. If you have a 401K, you can pull that out (with tax implications) and then go and invest that into another business yourself. A pension you cannot touch until you hit a certain age or retirement.
They don't have a lot of capital, so the financing is a very valuable resource. For as little as $5,000 down, you can start a business with Signal 88 that can be built and produce income reasonably quickly.
We call it a revenue-based territory, which means they sell contracts and pay a slightly larger percentage until the debt is repaid. We make sure those profitable contracts can cover that and also bring in some income for the owner.
That's one option. You don't have to take that option. You can come up with your own money upfront, but the financing does minimize the risk on the front end. If I can find the right person, I'll finance them, because we are continuing to grow and adding another layer of sales efforts in the field, and we're looking for people that are willing and able operators. For details, visit us online at signal88franchise.com.

Request information from Signal 88 Security
Thank You!