3 ways this digital platform helps your agency develop greater trust with your community
Agencies can improve accuracy and efficiency while promoting transparent policing
---
Sponsored by REP
By Courtney Levin, Police1 BrandFocus Staff
Wouldn't it be nice if your department's reporting process was simplified, and yet, offered valuable insight into your community, worked to increase officer safety and helped to evaluate and implement agency policies? These might sound like wish-list items for many, but departments that use REP can do all this and more.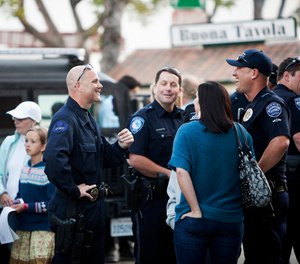 The REP app was designed with data in mind, allowing officers to document their daily tasks in greater detail – with more accuracy but in much less time. Each function of the app feeds into an advanced analytics platform that can be configured to your agency's specific needs.
Context is key when it comes to transparent policing, and REP helps officers share community engagement insights in a way that fosters trust. REP offers three distinct features that aid in improving departmental efficiency and accuracy, all while keeping the goal of strengthening community relationships.
1. INCREASING COMMUNITY ENGAGEMENT
How involved is your agency with your community? It can be a difficult question to answer, particularly for departments that do not use any tools to track and analyze their day-to-day interactions. REP helps officers document multiple data points specific to their departmental goals and supports agencies in increasing their community engagement through its campaign feature and their community-oriented policing procedures.
Whether it's a one-day event, a series of community interactions or an officer interaction on the street, REP can assist in managing and documenting your department's campaigns from start to finish. The app acts as a framework for community engagement activities by walking officers through four distinct steps:
Define your campaign by identifying department goals, stakeholders and participants that address a community challenge. REP helps agencies to dig deep into the scope of the problem or opportunity they're focusing on.
Build an action plan by determining the resources allocated to the campaign and establishing a schedule for the event. Different campaigns may require the use of unique communication strategies to engage participants and REP allows officers to modify these parameters as needed.
Assess the impact of your campaign by creating metrics that make sense for your specific goals. Data from each community interaction feeds into a range of reports and can help to measure the efficacy of your campaign.
Share your findings with other agencies, municipal government and those who live in your community. By providing clear, well-documented information related to your campaign, your department can continue to strengthen relationships with those in your area.
The platform allows agencies to manage community campaigns that support transparent policing and offers context around the agency's activities. Now, when officers share just how big of an impact they've made, there's hard data to back it up.
2. EVALUATING USE OF FORCE
In addition to promoting community involvement, the REP platform assists officers with their more routine duties. While all daily tasks are important, documenting a use of force event accurately is critical in helping agencies evaluate their current policies.
REP provides officers with a specific use of force workflow using a timeline format, so even officers who weren't present can have a clear understanding of an event scene by scene. Implementation of de-escalation actions are recorded as part of the force activities associated with the incident. Each report's parameters can be configured to your agency's needs while remaining compatible with state and federal requirements.
The use of force feature helps departments answer important questions about each event, including understanding why force was used, how your department is evaluating officer escalation of force and what review processes are currently in place or need to be created. Officers can document use of force incidents in an efficient way for reporting, review, improvement and training.
By examining each use of force report, departments can work toward increasing officer and community safety by offering additional training to those who are more likely to be involved in these events.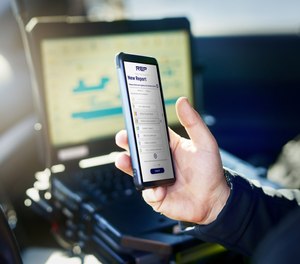 3. ANALYZING MORE DATA
REP's advanced analytics can be applied to traffic stops as well, making this function an easy-to-use feature that cops can apply during each shift. Within each report, officers can document specific fields including the subject's mental state, why the officer was in the area and why they engaged the subject.
Like the use of force reports, configuration options are available for each traffic stop event. REP's detailed analysis of traffic stop data is compiled into reports that can be published to further increase needed transparency.
Administrators can view single events or all agency reports collectively to gain greater insight into the various detention scenarios that take place within their department. Additionally, AI predictions help to identify crime patterns and give agencies insights to improve incident responses and outcomes.
INCREASE TRANSPARENCY WITH REP
The REP platform can be integrated with dozens of interfaces, including RMS and CAD systems. Reports relating to community engagement, use of force or traffic stops are automatically generated and allow officers to collect information immediately after an event occurs, helping to aid in efficiency and accuracy.
Now, more than ever, every department must aim to build trust with their community. When every word, decision and action an agency makes can be scrutinized by the general public, tools like REP can support a high level of transparency and accountability.
Visit REP for more information.

Request information from REP
Thank You!