Q&A: Police chief talks about commercial tech that can deter cell phone theft and recover stolen goods
Learn how one company works with law enforcement to combat cell phone theft
---
The following is paid content sponsored by ecoATM.
By Police1 BrandFocus Staff
A lack of resources makes tracking each cell phone theft nearly impossible for law enforcement. But one cell phone recycling company, ecoATM, has developed a strategy to lend them a helping hand.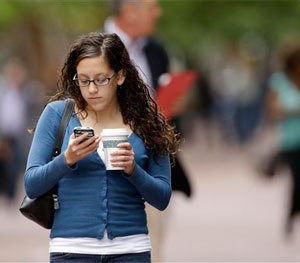 Retired San Diego Police Chief William Lansdowne talked with Police1 about how his department began working with ecoATM to reverse the trend of cell phone thefts, and what other departments need to know about the service they offer.  
Q1: What makes the theft of cellular devices more difficult to track than other thefts?
A1: About 34 percent of cell phone owners still don't turn on their security controls and about two-thirds of all property crimes are not reported to law enforcement. In addition, Bamboo Mobile estimates there are approximately 422 million idle devices in the U.S. owned by consumers of which only 24 percent are recycled or reused that can be prone to theft. 
Q2: How does ecoATM work with law enforcement to inform them of stolen phones?
A2: ecoATM reports all transactions to law enforcement, even in those jurisdictions where there is no state or local law, regulation or ordinance that requires such reporting. Many of the online reporting systems used by ecoATM query U.S. or state stolen property file databases and notify law enforcement if a stolen device has been purchased by ecoATM.
Law enforcement agencies that receive ecoATM's reports can run the transactions (sellers and device serial numbers) on their local systems to identify stolen devices or suspicious transactions. Also, ecoATM has the ability to create watch lists tailored to the needs of law enforcement which can ban or flag individuals or devices. 
Q3: If a stolen phone is deposited into the kiosk, is the user notified that it has been stolen? Are they compensated?
A3: If a stolen phone is sold to an ecoATM kiosk, law enforcement is notified of the purchase and provided a detailed record of the seller including photographs, identification used and thumbprint to assist with the prosecution. The phone is provided to law enforcement so they can facilitate its return to the rightful owner. ecoATM does not seek compensation from law enforcement or the rightful owner.
Q4: If a person on the 'do not buy' list has submitted a device – does the machine reject the device or hold it?
A4: The kiosk is designed to reject transactions from individuals who have been added to the "do not buy" list, even if the seller owns the device. ecoATM has no legal authority to hold the device. 
Q5: How can a department find out where these kiosks are located?
A5: Go to this link to see all of the kiosks located in your area or call their customer service team at 858-324-4111.
Q6: How quickly can requests from police be completed to search and/or return reported stolen devices collected by a kiosk?
A6: If the device in question is still in the kiosk, (during business hours) law enforcement can respond to the kiosk and call the phone number listed. Officers will speak to an attendant who will verify that they are a credentialed officer.  Once they have verified identity, they will connect you to an ecoATM technician who will remotely open the kiosk and assist you with retrieving the device. 
Q7: Are there any costs involved for the police department to search/ report stolen devices or receive reports compiled by ecoATM?  
A7: ecoATM incurs all costs, e.g., licensing, permitting, installation and maintenance of each kiosk.
Police can call ecoATM at 858-381-4236, and they will be referred to the Regulatory Affairs staff for their jurisdiction who can assist them.  ecoATM reports 100 percent of their transactions to local law enforcement in any manner they wish such as LeadsOnline, B.W.I. RAPID, e-mail, fax, U.S. Mail or other local or state online reporting systems.
Q8: Are there any other features of the ecoATM that law enforcement should know about?
A8:  ecoATM screens high value phones through Checkmend (carrier lost or stolen device database) and requires sellers to deactivate the phone's kill switch (by entering the correct password) before any transaction is approved.  Additionally, ecoATM has three former law enforcement executives who serve as their directors of law enforcement relations with a combined experience of over 90 years who travel throughout the U.S. and have developed an expertise in assisting law enforcement investigate and combat cell phone theft.  They are available, upon request, to visit your jurisdiction and provide training on this subject matter. Click here to learn more.

Request information from ecoATM
Thank You!