3 reasons videoconferencing can save your agency money and hassle
Learn how video conferencing technology reduces travel costs and increases productivity for law enforcement
---
The following is paid content sponsored by Cisco.
By Police1 BrandFocus Staff
Business travel costs a tremendous amount of money. U.S. business travel in 2014 reached $292.2 billion and is expected to advance 6.2 percent in 2015 to $310.2 billion, while total person-trip volume is expected to increase 1.7 percent to 490.4 million trips for the year, according to the GBTA BTI Outlook – United States 2014 Q4, a report from the GBTA Foundation, the education and research arm of the Global Business Travel Association (GBTA).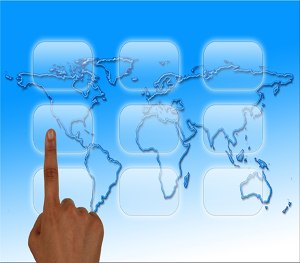 That's why law enforcement agencies are considering video collaboration tools to reduce the cost and hassle associated with meetings. 
A recent survey on Police1 found a shifting attitude among police departments and law enforcement agencies toward video collaboration tools, increasingly viewing them as a great and cost-effective alternative to travel. In fact, nearly 50 percent of police respondents already use video daily at their department and nearly 60 percent said they would consider using video conferencing instead of incurring travel expenses.
So why are agencies starting to look at video conferencing as an attractive alternative to setting aside budget dollars for business travel? Because video conferencing technology has come a long way and is starting to prove it's just as effective as face-to-face meetings.
It's more cost effective than travel.
An IP (Internet Protocol) revolution has led to "IP everywhere," making video conferences less expensive, easier to use and more reliable, said Bob Stanberry, senior law enforcement advisor for Cisco. 
As adoption of these IP-based video collaboration tools increases, the cost of the hardware and software required to run them decreases. In fact, the cost of video conferencing end points used to drive video collaboration has decreased tenfold since 1998, while travel costs have escalated, reported Gartner IT, a research company that believes telepresence – a set of technologies that lets people feel as if they were present – will replace 2.1 million airline seats each year.
For example, one person traveling for business by car costs on average $200 a day, according to Gartner. In comparison, video conferencing tools are much cheaper, ranging from $24 to $89 a month.
There are other cost savings, too. For example, video conferencing tools reduce windshield time on cruisers by connecting detectives in the field with state crime labs remotely, therefore reducing the need to physically visit the lab.
It's interoperable from any device, anywhere.
Video conferencing software tools, like Cisco's web-based WebEx, let public safety agencies connect using their own devices to high-quality audio and video conferences.
Because it is web-based, WebEx lets agencies connect remotely across disparate networks, leading organically to interoperability. This means agencies can confidently adopt video conferencing tools to communicate with commissioners, chiefs and other police agency decision makers anytime from anywhere—drastically reducing travel costs and improving communications, Stanberry said.
This video presence provides the same sense of connection and collaboration as a live meeting—but without having to pay for flights, car rental, hotels or meals.
"Meetings can happen with state agencies in different locations," Stanberry said. "They no longer have to jump into the car to attend meetings. Agency budgets can be stretched while continuing key government processes by implementing an online collaboration strategy."
It's simple to use and supported by cloud security.
Video conferencing is easy to use. Because it is web-based, users can log into a video conferencing meeting from anywhere and from any device—whether that is a smartphone or a laptop.
"Video conferencing is just as easy as making a phone call," explained Daniel Stewart, senior justice advisor for Cisco.
At the same time, field personal—like undercover gang or drug units—can participate in video meetings remotely and share evidence using a mobile device without traveling to a judge in order to garner a search warrant.
The ultimate goal is to allow the personnel in the field to conduct their duties without having to leave the field and lose operational coverage of an issue, Stewart said.
Security is a fundamental concern for law enforcement agencies. Cisco is known in the marketplace for making security a top priority in the design, deployment and maintenance of its network, platform and applications.
Their WebEx platform is no different. It has an underlying communication infrastructure – the Cisco WebEx Cloud – which is a software-as-a-service (SaaS) secure platform, Stewart said.
"It lets administrators securely connect with people across the country," he said.
Given the ease of use, affordability and level of security and flexibility in video collaboration tools, it's no wonder public safety agencies are starting to deploy Web-based software like WebEx to save travel costs.

Request information from Cisco
Thank You!