How to enhance your police department's recruiting efforts and hire the best candidates
It may not be easy to recruit officers in these challenging times, but it's not impossible either
---
Content provided by Guardian Alliance Technologies
By John Campanella
Have you ever asked someone why they wanted to become a police officer?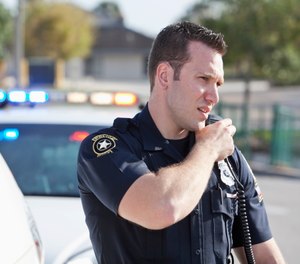 While the response may vary from person to person, many will share these similar sentiments: to make a difference, help people, serve the community and stand for justice.
Unfortunately, the number of qualified applicants has steadily decreased over the decades. And, with current calls to defund police departments around the U.S., shrinking budgets have affected many departments' ability to recruit and retain qualified police officers.
To find qualified officers, departments must focus their efforts on improving their processes of vetting and hiring law enforcement professionals. Unsure of where to begin? Here are a few tips to help your department get started in the right direction.
Review recruiting and hiring strategies
Increase transparency in your process by learning what traits your community believes make a good applicant and then compare these attributes to your existing standards. Do they align? If not, identify the gaps and determine which ideas have potential and which ones are non-negotiable. 
Then, develop partnerships in the community so you can help them understand non-negotiable behaviors and how to help future applicants avoid these bad choices.
Review your agency's disqualifiers and avoid double standards
Some agencies have entrance standards that are higher than those used to retain officers. 
For example:
Do you reject applicants if they have visible tattoos, but allow tattoos after they are hired? 
Do you reject someone if they are in default of financial obligations, but retain an officer who files for bankruptcy? 
The question to ask when evaluating behavior is, "Does it really matter?" Consider the tattoo example: will having visible tattoos impact their ability to perform their duties?
When evaluating behavior, such as criminal activity, take in consideration their age, when it occurred and how much time has passed. Remember, you are not trying to hire perfect people, you are looking for mature, trustworthy and honest candidates. People make mistakes. Give them an opportunity to demonstrate they have learned from their mistakes. 
I am not suggesting law enforcement agencies lower the bar on standards, but instead pivot the bar. Think of the bar as the needle on a compass. You must pivot the bar based on cultural, societal and generational changes. 
If you do not pivot the bar, you may miss excellent candidates.
Every cop is a recruiter, but cops are not professional recruiters
It is not going to be easy to recruit officers in these challenging times, but it's not impossible either.
Look for service-minded candidates. A good place to start is the military and hospitality industries. Given the current economic struggles from COVID-19, there are many hospitality professionals out of work.
Understand the current generation is caused-based and that law enforcement is a caused-based profession. Recruiters should engage future applicants early in life, often, and enroll them in feeder programs.
Moreover, consider investing in professional recruiting services to help tell the story of why someone would want to be a police officer in your community. 
Successful recruiters understand the current generation, and the significance of the internet and social media. Guardian Alliance Technologies provides a recruiting solution through our Alliance Partnership with Epic Recruiting, who is the leading law enforcement recruiting agency in the nation. Epic helps law enforcement agencies generate qualified applicants through a broad array of services, including videos, photography, online campaigns and other creative initiatives.
Increased scrutiny
One of the inevitable changes from 2020 will be increased scrutiny on vetting police applicants.  Background investigations have always been an intricate part of the application process, but is your agency following best practices and using available technology to leverage shrinking budgets? 
Applicants expect technological integrations starting with the hiring process. If you are still using antiquated paper-based processes, you are handcuffing your recruiters.
Guardian Alliance Technologies provides a cloud-based secure platform to integrate your background and recruiting efforts. Guardian's business model is right for every size agency –whether you have 4, 40, 400 or 4,000 police officers. 
Guardian does not have any contracts, no minimal use, no startup cost and no data storage fees.  You simply pay for what you use, when you use it and we can bill you monthly.
Prescreen for free
It is important to quickly identify applicants whose historical behavior prevents them from being hired. 
Guardian demonstrates their commitment to supporting and giving back to law enforcement by not charging agencies who remove unqualified applicants. Guardian provides free online pre-screening tools for all agencies in our Triage Center to identify and remove unqualified applicants, which saves time, money and resources.
Make timely hiring decisions
We are all racing to hire from the same shrinking pool of qualified candidates. 
The sooner you can complete the background investigation, the sooner you can hire. Guardian's platform solution will reduce the time needed for your agency to conduct a thorough background investigation by at least 50%. 
Visit Guardian's website to learn more about how to enhance your department's recruiting efforts, automate your background process and quickly hire the best candidates.
About Guardian Alliance Technologies
Guardian Alliance Technologies, Inc. is dedicated to protecting the integrity of the law enforcement profession through innovative solutions, technology, and strategic partnerships aimed at improving the process of vetting and hiring law enforcement professionals.
In addition to proprietary technology solutions, Guardian is proud to be regularly adding other, like minded companies and individuals to the Guardian Alliance, which is a consortium of community members, business leaders, law enforcement professionals, risk mitigation specialists, public safety officials, academia, NGOs, government officials, as well as like-minded industry partners that are committed to positively impacting their communities, cities and states by helping to support and advance the law enforcement profession.

Request product info from top Police Software companies
Thank You!