How understanding your data can help you solve complex crimes
Intelligence-led policing isn't just a buzzword for departments that use multipurpose software for analysis
---
Sponsored by Motorola Solutions
By Yoona Ha, Police1 BrandFocus Staff
Although data-driven policing has been standard practice for at least two decades, many departments still struggle with integrating all the data they've collected in one place.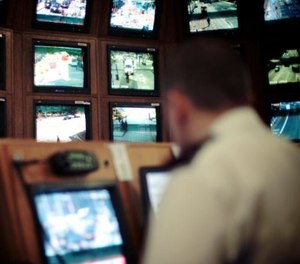 Officers have become accustomed to entering the same data over and over again in different places, which only leads to more room for error. Not every officer in your department will handle data entry consistently, and most importantly, they may end up wasting time sifting through redundant data entries to get a complete picture of all of the information that's available.
Part of the problem used to be that there simply wasn't a tool capable of being a one-stop-shop for officers who need a single source database that collects, automatically populates and analyzes data. The Spillman Flex platform provides an all-in-one solution for 60 different technological modules, including: computer-aided dispatch, records management, mobile data and field reporting. Almost 2,000 departments in more than 40 states nationwide are using this tool to integrate their data.
As we watch the growth of policing data continue to explode, it's incredibly important that departments have the capacity to truly leverage critical information as a tool that aids investigations and helps develop proactive policing strategies. Here's how Spillman Flex can help:
Giving officers access to comprehensive data
In today's policing environment, it's imperative that every call gets a strategic response. This is difficult, especially when your officers don't have the ability to see the big picture in real time. Relying on fragmented sources of internal and external data can lead to missed opportunities because critical information has been overlooked.
That's where integrative software can be helpful to the officer who's responding. Mobile capabilities, like those available with the Spillman Flex Mobile product, make this even more valuable to officers in the field.
"With a click of the button,  the officer can get the entire history of past incidents, vehicle numbers, individuals associated with that address and even whether there's an individual at that address who was recently released from jail," said Joshua Smith, CAD's director of product management at Motorola Solutions.
That's possible because Spillman Flex doesn't store information in silos. For instance, you can count on the fact that whenever an officer records an incident through the RMS module, that very same information will get shared throughout all of the other Spillman Flex modules (like the CAD module, for instance.)
This saves officers the trouble of having to spend time piecing information together and it gives them peace of mind that they're not overlooking critical real-time information about the incident they're responding to. As Smith puts it, the software "gives officers a birds-eye view of all of the pertinent data that an agency may have."
Intelligence-led policing made easier
Officers are constantly collecting information, but what good is this wealth of data if you're unable to share it with the rest of your department? Many departments employ intelligence-led policing strategies to respond to emerging crime challenges.
Data integration plays a key role in making intelligence-led policing practices more feasible. Having the resources to track different types of crime trends and understand and plan for fluctuations can help departments get out of the vicious cycle of reactive crime fighting.
The Spillman Flex CompStat Management Dashboard pulls information from your agency's records database and displays this information in an intuitive manner that shows what types of crimes, traffic and other violations are trending in your jurisdiction. Officers and police leaders can also measure the department's productivity by tapping into the dashboard's analysis of the time officers have spent on cases.
Another way Spillman Flex aids officers is through its mapping capabilities using the Spillman Analytics feature that can search for and analyze data to determine geographical crime and incident trends.
"Spillman Flex makes it easy to share and point to crime hotspots on a crime density map and compare criminal activity through date range searches," said Smith. "That information can then be used to prioritize policing areas through geographic profiling and geo-fencing."
Being a part of the Motorola Solutions' family has enhanced the company's offerings. For instance, Spillman Flex also works with Motorola' Solutions' CommandCentral Aware, an application for real-time crime centers that monitors voice, data and video.
"Aware allows for officers to have greater situational awareness in the field by integrating real-time intelligence remotely in the command center," said Smith. "It allows for voice, data and video to be monitored simultaneously by a single person, enabling improved decision-making."
Sharing information with other law enforcement officials has become easier than ever thanks to tools like the Spillman Flex platform. Whether you need a visual summary of crime data or need to pull a customized report to demonstrate your agency's efficacy and productivity, police technology integration tools play an important role in today's smart policing efforts. 

Request information from Motorola Solutions
Thank You!