Officer pro tip: Top 3 productivity challenges and how to overcome them
Need help managing change in people and resources? Here's how technology can step in.
---
Sponsored by PlanIt Schedule
By Sean Curtis for Police1 BrandFocus
Law enforcement shares a lot of parallels with the business world. While there are admittedly stark contrasts as well, heads of agencies, much like captains of industry, must efficiently utilize their resources to meet their daily goals. When the stakes are as high, this raises the importance of even seemingly menial tasks. Because at the end of the day, our job is to protect and promote the public safety of our community members. You might even go as far as to say that in law enforcement, productivity matters more than anywhere else. Yet, police departments, sheriff's offices, and other law enforcement agencies all witness frustrating gaps in organization, poorly allocated resources, or a sheer lack of automation that would be inexcusable in other areas of our lives.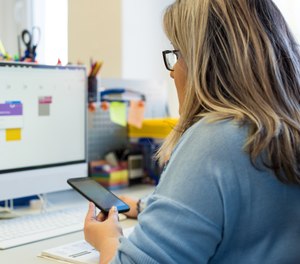 Operations divisions (patrol) and dispatch are where police typically have the most interaction with the public. This makes those encounters even more important when it comes to managing police resources and time. Waiting four hours for police response after your home has been burglarized is going to give the victim the impression the agency is not being effectively managed, or even worse, inefficient at its primary function. Unfortunately, we live in a world where the public does not and cannot fully comprehend the magnitude of calls and workload your agency is dealing with on an ongoing basis. This is why officer workload and shift scheduling becomes a make-or-break issue, not just for good public relations, but for building community trust.
Challenge 1: Not knowing your agency's staffing needs
It's easy to assume that managing a smaller agency's work schedule would be less problematic, but the reality is that 24-hour service, minimum staffing requirements, training, court appearances, shift trades, vacation, sick, and overtime can tax organizations of any size. It is nearly impossible for police administrators to manage the countless scheduling tasks efficiently while keeping it all organized without some sort of automated tool. These issues not only play a role in officer safety, but they can also impact officer morale, recruitment and retention efforts.
One officer I spoke with mentioned that officer coverage can come at a premium.  Having enough backup to safely respond to calls decreases risk and also helps mitigate a certain level of stress. Delving further, he said when his team was short, calls got stacked by order of priority, delaying the ultimate response time—something the public often struggles to understand. By the time you arrive, a victim who was only previously upset can be downright hostile. 
How to solve this challenge: There are several ways agencies can address this challenge. For example, the officer I spoke with said one way to solve this problem was to ramp up recruiting efforts to help fill the officers of the ranks. But perhaps, another enduring solution would be to scrutinize your agency's existing staffing needs. Knowing which long-term or short-term staffing needs are can help your agency prepare resources and staffing needs in advance.
But how? Nowadays, there are platforms like PlanIt Police that include easy and robust reporting features to help officers plan for resources and personnel in advance. By making it easier for officers to share staffing resource reports, police leaders can better advocate for budget increases without needing to scramble for the data on staffing needs and trends.
Scheduling software will also allow you to set your minimum staffing levels so that any time there is a shortage you will clearly see that and be able to identify those trends right from the schedule. When you fall below your set parameters officers can even see that and request to fill the opening.
Challenge 2: When managing shifting schedules becomes a headache
Supervisors with scheduling responsibility may face a level of anxiety when you mention changes in your schedule, especially if your scheduling system involves a pen and paper.  Even when planning out in advance, unanticipated problems can quickly create challenges. 
A corporal I spoke with said she sometimes dreaded scheduling because there were so many potential pitfalls—one officer needed to attend a week-long training but because of another officer's pregnancy, his team was short-staffed.  The crew on the other side of the week had school and daycare concerns so finding one solution, let alone a few choices, was a struggle. 
Additionally, plugging in vacations and holidays was yet another headache.  Perhaps worst of all, the spreadsheet she was using had no safeguards to prevent minimum staffing or even shift coverage if she wasn't exceedingly careful.  Once changes were made to the master copy of the schedule, sharing it or validating became an issue.  The "one true schedule" was posted to a board in the patrol room.
How to solve this challenge: The corporal's final answer was updating to software that gave her options. To make officer shift scheduling an automated and simplified process, there are affordable software solutions like PlanIt Police that are built with law enforcement needs in mind. Utilizing a web-based system means your agency can easily manage officer schedules anywhere and anytime from any device.
Platforms like PlanIt allow users to plug in their needs such as minimum shift requirements, holidays, vacations, overtime, just to name a few requirements. Then, it generates schedules that can accommodate any kind of change an officer may anticipate. In addition, everyone can access the current version of the schedule remotely without confusion as to which schedule is the most up to date. You can even replace your previous printed out schedules with a digital kiosk. So, instead of printing out the updated schedule every time there is a change, simply set up a kiosk in PlanIt for your schedules to rotate through on a monitor or TV screen in your patrol room.
Challenge 3: Budgetary domain gaps create inefficiencies
There is often a separation between a government body's human resources department and the police supervisor responsible for scheduling officers and coverage.  Because of this gap, scenarios can unfold where the person scheduling may not know exact numbers and how they reflect on the budget. 
For instance, a scheduler frantically covering shifts with overtime to meet minimum staffing may not realize how this is affecting the bank of hours allotted for just such occasions.  This can happen with staffing shortages or major incidents where extra officers are deployed.  Leadership always prefers to learn about these types of drains on resources sooner, rather than later. 
How to solve this challenge: Ultimately, when there is a division where the scheduler does not have budgetary authority, it is incumbent upon them to communicate with the supervisor who does to prevent any misunderstandings or surprises. Platforms like PlanIt Police can address these concerns through data transparency, there's no guesswork or disconnect to occur when agencies can thoroughly report current shift and staffing needs. There's no guesswork to be done and no more information gaps on how your agency's staffing needs reflect on your city's budget.
As I've mentioned before, law enforcement cannot afford to operate under inefficient, and less than transparent measures. The public counts on us to maximize our efficiency in every regard, and leveraging modern tools that help us be more transparent about our time and resources is critical.

Request information from PlanIt Schedule
Thank You!