Helping first responders and veterans heal from addiction and PTSD
Warriors Heart offers tested treatments by competent mental health professionals that can help restore your life
---
Our military and first responder communities have been trained to operate in toxic environments where they focus on the mission to stop violent people and preserve life, then press on to the next objective almost like it does not bother them. Almost.
Sir Isaac Newton's third law of motion reminds us that for every action (or force), there is an equal and opposite reaction. Behavioral scientist Dr. Kevin Gilmartin explains a similar cause and effect in his book "Emotional Survival for Law Enforcement." He writes: "When an officer goes off duty, the sympathetic branch of the autonomic nervous system, which controls on-duty reactions necessary for survival, gives way to the parasympathetic branch, which controls off-duty reactions. The alert, alive, engaged, quick-thinking individual changes into a detached, withdrawn, tired, and apathetic individual in his or her personal life. Every action has an equal and opposite reaction. Biological homeostasis, which is the biological balancing phenomena, turns the person who has been experiencing the hypervigilance reaction on duty into the person experiencing the direct opposite reaction off duty."
Critical events and the cumulative day-to-day trauma experienced by veterans and first responders can have a significant impact on their physical and mental health. No two people are alike and no two veterans or first responders will respond the same to their experiences. This can aggravate feelings of aloneness as a veteran or first responder processes their individual reaction to their experiences.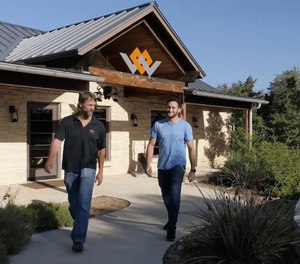 Instead of reaching out and getting help, many veterans and first responders suppress anxiety, depression and suicidal thoughts. However, there is hope. More and more brave men and women have stepped forward to tell their stories. They have removed the body armor of silence, showed remarkable courage, and been honest about the effects violence, trauma and loss have had on them. These stories not only provide hope for others but are improving how we treat veterans and first responders.
One of these courageous people is Tom Spooner who served almost 21 years in the US Army, including a long stint in the Special Forces community, eventually serving in the US Army's 1st Special Forces Operational Detachment Delta. It was during this time of service that Tom sustained numerous head injuries from blast concussions. Many football players can relate to the concept of getting their "bell rung." This type of trauma to the head does not usually cause a person to black out but causes temporary disorientation.
Tom's most significant incident was in 2006 when an 82mm mortar detonated about 20 yards from him. Additionally, Tom's Delta unit used explosive breaching to make entry into structures. This continual, compounding concussion took a toll on Tom. He noticed his short-term memory was not as sharp as before. On military missions, he reviewed his map more often to remember building designations. At home, he used a Garmin GPS unit to help him remember his 20-minute drive back and forth to work. Tom also noticed that his emotional response to situations was stronger and less appropriate than his normal self – both at work and in his home life.
Tom had a lot of tools in his toolbox to help him navigate what was happening between his ears. As a recovering alcoholic since 1992, Tom had built support systems into his life and he had the support of his wife and family. However, this trauma was different. His tools were not working. Tom knew something was not right and he was afraid for his health.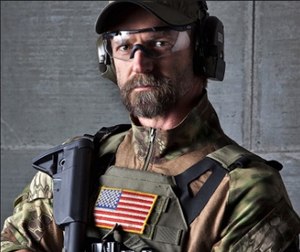 Tom mustered up the courage to talk to doctors and specialists. They ran numerous tests and diagnosed him with post-traumatic stress injury and mild TBI (traumatic brain injury). The doctor did a remarkable job explaining that Tom's brain was injured, processing at about 50% of normal. As the doctor finished giving the diagnosis, he looked at Tom and asked if he understood everything he had told him. Tom was not responding with disbelief or expressing the strong reaction the doctor expected. Tom said absolutely, he understood. He looked at the doctor and told him that the prognosis confirmed that there was an injury. Tom was not going crazy. Tom's wife said, "We can deal with an injury, but we can't deal with him being a jerk."
Tom committed to the healing process with the same vigor as being a Delta Force operator. He allowed his medical team to prescribe medication to supplement the psychotherapy work he was doing. As Tom's brain healed, he began to tell his story of trauma, isolation resilience and hope. More and more people came to Tom thanking him for having the courage to speak out. Tom realized that his resume gave him a platform. Special Forces are seen by many as the toughest of the tough. If Tom could be vulnerable and ask for help, anybody could.
Fast forward a couple of years, Tom met Josh and Lisa Lannon who were successful mental health facility owners, serving the general population. Lisa was a prior law enforcement officer. Josh was a prior nightclub owner and recovering alcoholic. They started to discuss how to fill a void in the mental health community for an all-warrior treatment facility.
In April 2016, their conversations turned into reality. Warriors Heart is a 543-acre ranch, located near San Antonio, Texas. It looks more like an upscale cabin retreat destination than a residential treatment facility. Warriors Heart offers programs to help warriors with alcohol addiction, prescription and drug addiction, post-traumatic stress injuries, mild traumatic brain injuries and other co-occurring issues in a private, 60-bed facility. Along with a minimum 42-day peer-to-peer residential treatment program, Warriors Heart gives warriors the option of Detox, Day Treatment, Intensive Outpatient Program (IOP), Sober Living (60-day minimum) and Aftercare.
Over the past six years, Warriors Heart has supported over 1,700 veterans and first responders in the healing process. Based on the feedback from their clients, Warriors Heart recently launched a new program. In January 2022, Warriors Heart opened its Level II Extended Treatment and Training Program, an additional 60-day program to support those who need additional time and support to transition back into life.
Tom explained why Warriors Heart is succeeding at helping veterans. He said the population (military, veterans and first responders), the collaborative teams (all staff), and the environment on the ranch make Warriors Heart a place where treatment works. In 2021, the Fraternal Order of Police (FOP) vetted Warriors Heart as an approved wellness provider.
LEOs, veterans, active-duty military and other first responders can learn more about Warriors Heart by visiting https://www.warriorsheart.com/. They have a 24/7 hotline number with a staff member ready to answer the call and discuss the treatment options (844-448-2567). Readers can also learn more about Warriors Heart by checking out their documentary on Amazon Prime.
As Tom and I closed out our conversation, I asked him what message he would want to give LEOs, active-duty military, veterans and first responders who are suffering in silence. Without missing a beat, he replied, "You're not alone." It can be a tough road, but the tested treatments used by competent mental health professionals can restore your life. He also added that there is "Strength through healing." Tom told me he is stronger today because of his healing process. You can be too.