Photos: Meet the nation's top K-9s
Here are a few of the standouts from this year's National K-9 Detector competition
---
Officers from around the country travelled with their K-9 partners to the National Detector Trials in Lakeland, Fla., in May where the dogs participated in tests to determine the best cop with four legs.
Here are a few of the standouts from the competition.
First place: Package search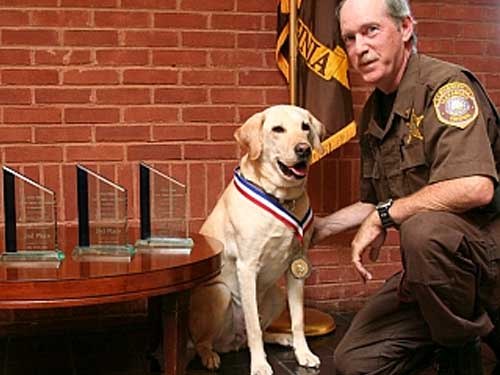 Alexandria Sheriff's Office Image
A Sheriff's deputy and K-9 from Alexandria, Va., placed first in package search and second overall in explosives detection.
Deputy John O'Hara and his Labrador retriever Sherman, who have been working together since 2007, completed an odor recognition test and searches for three indoor and outdoor areas.
On patrol, they sweep public buildings, investigate suspicious packages and attend events where they demonstrate training and detection techniques for the community.
First place: Narcotics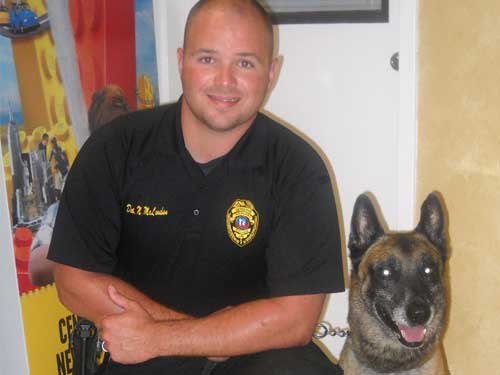 Photo courtesy Nick McClendon
Richland, Miss., Officer Nick McClendon and his Belgian Malinois placed first in outside narcotics in their fourth year competing at the trial.
Rocky is a five-year veteran of the department and their oldest and most experienced K-9. Last year, the pair nearly took the title when they placed second at nationals, so this year's victory was especially sweet.
"It's a very nerve-wracking event, but you just gotta trust your dog," McClendon said.
Case of the Year
Minnesota State Patrol Image
Minnesota State Trooper Chad Mills and K-9 Arco won Case of the Year for conducting a traffic stop that led to a drug seizure.
In February 2011, Mills stopped a silver Chevrolet Impala driving on I-90 and placed Arco inside once he obtained consent to search the vehicle, according to a press release. 
Arco began sniffing intently at an air vent near the steering wheel, so Mills led him to the hood of the car to follow the scent. Inside the battery was a motorcycle battery and three packages tightly wrapped in electric tape that later tested positive for methamphetamine and cocaine. 
First place: Department team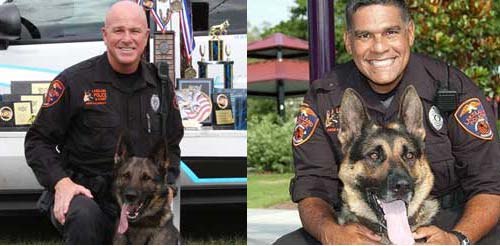 In a feat no agency has matched in all the years the trials have been held, the Lakeland Police Department took home first, second and third place in the department teams competition.
Each K-9 team is made up of two officers and two dogs. Judges watch and score their performance to show competency in working together as a unit.
Tye Thompson (left) and Jose Bosque (right) and their K-9s Harris and Bronko placed first.
—
Visit USPCA for a complete list of winners.