Veteran Ill. police officer dies after drowning in lake
Police said Victor Lopez, a 21-year veteran, suffered a medical emergency before drowning
---
By Sarah Calams
PALATINE, Ill. — Family, friends and colleagues are mourning the death of a veteran police officer who drowned while swimming in a lake.
NBC Chicago reported that Palatine Police Department Officer Victor Lopez, a 21-year veteran, was swimming in the sandbar area at Petite Lake with friends on July 3 when he went under water. His friends found him unconscious under water near their boat, took him to shore and began administering CPR.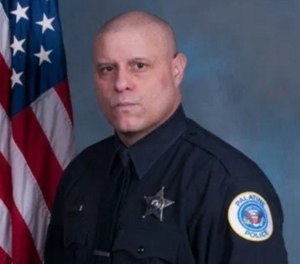 Paramedics responded to the scene and transported Lopez, 49, to a hospital, where he was pronounced dead. Police said Lopez had a medical emergency before drowning.
"Officer 'Vic' Lopez will be truly missed by the members of the Palatine Police Department," the department said in a release.
A memorial service is being planned, but details are not yet available.