Fla. deputy killed in crash identified
Police say deputy Benjamin Ryan Nimtz' siren and lights were on when he was struck
Duty Death: Benjamin Nimtz - [Broward County, Florida]
End of Service: 07/21/2019
---
By Eliot Kleinberg
The Palm Beach Post, Fla.
DEERFIELD BEACH, Fla. — A suburban West Palm Beach man is the Broward County Sheriff's deputy who was killed early Sunday in a crash just south of Boca Raton in Broward County.
Benjamin Ryan Nimtz, 30, lived near Gun Club Road south of Southern Boulevard, according to voting records.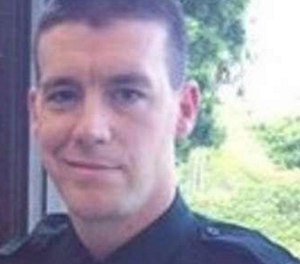 Nimtz' Facebook page said he is married with two children and formerly was in the military.
According to a Broward sheriff's posting, the crash occurred about 3 a.m. Sunday in Deerfield Beach. Nimtz was heading to a reported domestic dispute. Another BSO deputy drove behind him.
As the two cruisers, southbound on Military Trail, crossed Southwest 10th Street, Nimtz' vehicle collided with an eastbound Toyota Tundra. BSO said the second deputy, who it did not identify, immediately called for help.
Broward Sheriff Fire Rescue took Nimtz and the sole person in the pickup, Darran Johnson, 32, to the Broward Health North hospital in Deerfield Beach, where Nimtz died, the posting said. It said Johnson was hospitalized with injuries that were not life-threatening. BSO said Johnson lived in Pembroke Pines, in southern Broward County.
"Based on the preliminary investigation and the extent of damage to both vehicles, detectives said Johnson was speeding, and his excessive speed was a contributing factor to the crash," BSO said. "The investigation continues while detectives await the results of Johnson's toxicology test."
The posting does not say if which vehicle had a green light but noted that Nimtz' siren and lights were on.
BSO said Nimtz was hired March 19, 2018, and was assigned to BSO's Deerfield Beach district. It didn't provide additional information or a photograph.
©2019 The Palm Beach Post (West Palm Beach, Fla.)
McClatchy-Tribune News Service