7 types of technologies you need to build a body-worn camera solution
A body-worn camera program can be built effectively if all the elements are in place
---
The following is paid sponsored content by CDW-G.
By Tim Dees for Police1 BrandFocus
A body-worn camera (BWC) program involves far more than just the cameras and a way to view the video they produce.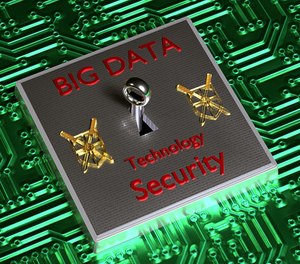 These devices produce a huge volume of digital evidence that has to be downloaded, indexed, stored, retrieved and shared with other organizations outside of your own.
I spoke with Houston Thomas, a public safety solutions architect for CDW-G to learn more. Below are seven categories of technology Thomas recommended agencies deploy in order to have an efficient and secure BWC technology platform.
1. Collection
This is the camera hardware itself.
Considerations for the hardware include activation method, recording capacity, recording resolution, battery life, durability, mounting method (the way the camera is worn and secured to the wearer) and whether the camera can be remotely activated.
The camera also should include GPS hardware that records the location onto the recording itself as well as image stabilization capabilities.
2. Transport
How does the video data get from the camera to the storage facility? That's the next important technology.
The camera may download via Wi-Fi or a cellular data connection, or use a dock that downloads the video to a desktop or laptop computer and recharges the battery at the same time. If the dock is installed in the patrol car, the video transfer usually moves wirelessly between a hard drive in the car and a server at the police station.
Thomas said wireless transfer requires robust bandwidth, which can invite congestion on your local network or high data charges from your wireless service provider. But it moves data instantly to decision makers and creates a tremendous efficiency as far as sharing data.
3. Management
Some systems store the video on site, some remotely and some use a combination or hybrid solution.
With a hybrid storage system, video is distributed between different storage medias such as solid state disk drives, spinning hard disk drives and tape drives, with backups and low-priority files stored in "the cloud" (on remote servers with leased storage space). Most video management systems use the cloud exclusively.
Solutions based entirely in the cloud have their own built-in management systems. If you store video locally, you need local servers to transport, view and manage the video data.
4. Tracking
The management software should log all those who access and take action in order to preserve the chain of custody and to guard against unauthorized access, editing or deletion.
Ideally, users will be able to access the video from any workstation, subject to their security privileges. This includes the creation of security levels and what actions users at each level can perform.
This is where metadata becomes important. Metadata associated with video evidence includes the time and date the recording was made, identification information for the person who made the recording, and elements such as GPS coordinates, intentional and automatic camera activation and deactivation, and logging records.
Without the metadata, your video evidence becomes the digital equivalent of a box full of unlabeled VHS tapes.
5. Storage
Digital video recordings tend to be very large, at two to four gigabytes per hour. Evidence retention requirements can cause your archive to grow to terabyte and petabyte volumes quickly.
This requires significant local storage capacity, or remote storage in the cloud, both of which come with operational costs.
Transfer of video offsite via the internet requires considerable bandwidth that may overwhelm your existing infrastructure, and incur additional costs. Beyond the basic costs of onsite storage, your data servers may require significant electrical power and cooling in excess of what your facility can support.
6. Security
There must be a provision for backing up all video and other digital evidence data, including the security logs and any metadata associated with the evidence.
This is necessary to preserve the data for use as evidence, but also to ensure against a fire, flood or other disaster, or intentional intrusion, theft or destruction.
7. Sharing
BWC video is great for creating accurate police reports and for training and improvement, but there will be a demand for the video from forces external to your agency.
Prosecutors, the press, the legal community and private citizens will all request access to your video. You will need both a process and a facility for publishing this data. Both hardware and software for DVD creation is necessary to meet this demand.
When starting to consider a BWC platform, make sure each of the seven technologies above our included. These technologies are the backbone to your agency's effective body worn camera platform.
For more information about how to build a BWC technology platform, contact CDW-G.

Request product info from top Police Body Cameras companies
Thank You!