How to determine the true cost of body camera ownership
You have to know all the details of body camera deployment to determine its true cost
---
The following is paid content sponsored by Digital Ally.
By Police1 Staff
A mounting number of studies have shown that body camera programs are a good investment, typically leading to substantially reduced costs from lawsuits and complaints against officers. In fact, a Cambridge University study of the Rialto, Calif., Police Department's body camera deployment found that every dollar spent on both the camera and storage technology saved approximately $4 in complaint litigation.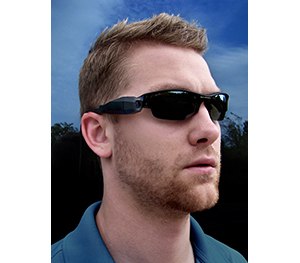 It's important to have a realistic picture of costs before you move forward with a major body camera purchase. Here are a few key considerations when estimating the cost of a body camera program, and the solution Digital Ally provides for each.
Equipment & Maintenance
Key Considerations:
Cops know firsthand how much abuse their gear takes day in and day out, and equipment – body cameras included – will inevitably break down and require service or replacement. It's important you have a program that covers you realistically against everyday camera use.
Make sure you have an adequate warranty to cover service and replacement of devices. Consider both the likelihood that you'll need to replace body cameras as well as general maintenance of the devices, such as battery replacement – a common need with body cameras.
Digital Ally's Solution:
Digital Ally offers extended warranties with their FirstVu HD body cameras and significantly reduces the amount of time an officer or agency is without a functioning body camera by sending a replacement device to the agency before the original device is returned for repair.
The battery in the FirstVu HD camera is accessible so that the user can replace it easily. In addition, it ships with a replacement battery. 
Management & Storage
Key Considerations:
Data storage is by far the biggest driver of cost related to body camera programs, and it can catch agencies off-guard once a program is under way. It's important to carefully consider your specific needs and data requirements to evaluate which solution is right for you and your budget.
When it comes to storing video recorded by body cameras, departments have two options: local storage or cloud-based storage.
Local servers generally have a higher upfront cost but lower long-term cost, especially if the department has an IT person on-hand. If your department policy states that video evidence must have controlled access and/or an off-site back-up access, then local storage is a viable option.
For many agencies – including smaller departments without access to IT personnel  – the cloud may be a better storage option. There are virtually no maintenance requirements and video evidence is accessible typically via an easy-to-use browser interface. It's also accessible from anywhere with a secure internet connection and is compatible with both Macs and PCs.  
While most major body camera vendors use cloud providers like Microsoft and Amazon, they aren't necessarily priced the same. Some vendors offer less expensive camera options but more than recoup their money through higher cloud rates. If you do opt for a less expensive body camera vendor, make sure you have a clear understanding of their storage pricing.
Another key concept in accurately estimating and limiting storage costs is retention. Since cloud-based storage is typically billed based on volume of use, it's important you establish a realistic retention policy for video evidence. Without one, it's easy to wipe out anticipated savings due to escalating storage use and cost.
Digital Ally's Solution:
Several of the features offered by the FirstVu HD help to minimize the amount of video saved. One such feature is pre-event recording, which has a constant recording loop so that as much as 60 seconds of video and/or audio can be recorded prior to the moment the officer activates the camera to record.
Another feature, called VuLink, is a patented system that lets the device begin recording automatically when a certain action is taken. It can be customized to start automatically when lights and sirens are activated, or when the cruiser door has opened, for example.
Digital Ally provides VuVault for local storage and VuVault.com for cloud storage, which is video management software that allows secured access to body camera footage. Both options are offered on a monthly basis, and an up-front cost plan is also available to fit the budget needs of any agency.
The true cost of body camera ownership is a simple equation: the number of cameras necessary each day; multiplied by the average number of hours filmed by officers daily; and the average amount of necessary retention time.
To help determine the right sized system, contact Digital Ally for free expert consultation to help you estimate the total cost for your agency.

Request product info from top Police Body Cameras companies
Thank You!