The 3 things every agency should look for in their next tech purchase isn't what you think it is
Two sheriff's offices share what they look for in departmental tech purchases to get the best buy
---
Sponsored by LETS Corp.
By Police1 BrandFocus Staff
When someone's life is on the line, the last thing you want to worry is about is technology.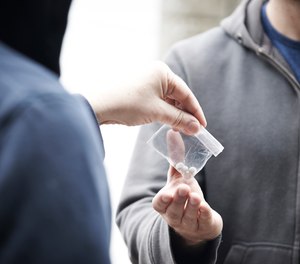 Going through a lot of "trial and error" is common, especially when making tech purchases as a department or an agency. Just ask Detective Steven Deardowski at the narcotics division of the Geauga County Sheriff's Office, who said agencies place a high value on recommendations from agencies based on current or past experience. 
So when the Chardon, Ohio-based agency searched for a new crisis negotiations platform, officers networked around for a solution. A neighboring agency recommended LETS because they offer both crisis negotiations and narcotics apps.
"We were looking for clarity, reliability, and adaptability," said Deardowski, who has worked as a peace officer since 2002. He further explained his recommendations on the top three things to look for in your agency's next IT purchase. 
Adaptability - will it be versatile enough?
Deardowski had been thinking about easier ways to address the pains of recording and retaining data from phone calls with suspects. 
As a detective in the narcotics unit, Deardowski needed a solution that would allow his officers to record conversations privately without getting caught. 
"Passing the suspect test, or being able to go undetected when you're being patted down or have your phone looked over without tipping off the suspect, is critical," said Deardowski. "Our cases are incredibly complex, requiring a lot of surveillance work or working with confidential informants, so we needed a platform that was more than just your typical wire."
What differentiated the LETS wire transmitter for the Geauga County Sheriff's Office was its ability to go undetected as it starts recording audio. Depending on the call, Deardowski and other detectives may have an undercover officer with a live wire, who could take several hours to interview suspects and gather evidence. 
"That's why you look for adaptability in-app. For us, it was a matter of asking 'Can this platform survive those long phone calls?' and whether it could be used for other purposes like in the violent crimes unit," said Deardowski.
Calling with clarity - why compromise on quality?
A classic scenario that comes to mind is a covert operations call where investigators wait for cues from the officer on the scene. You can't spare even a split second of ambiguity or uncertainty when the success of your operation depends on finding the right timing to intervene. 
LETS also offers a crisis negotiations app that replaces the need for clunky and costly throw phones. The app works with the wire transmitter and transform a cellphone into a field-deployable wire that's designed to keep officers safe from detection during covert investigations and operations.
"One time, an investigator working on a human trafficking case was left hanging a bit awkwardly when the officers could not understand the cue word for back-up over the wire," said Deardowski. "Without a clear way to connect or communicate with our officers, the undercover investigator had to wait a bit until it was finally safe to get out."
Reliability - can you trust that tech won't be a problem?
In Logan, Utah, Lieutenant Doyle Peck of the Cache County Sheriff's Office, a 24-year-veteran of law enforcement, has seen many examples where technology creates more problems than solutions. While it helped to monitor phone conversations, it often came at the price of a cumbersome setup and limited opportunities to share and review evidence after the call among larger investigations teams. 
After getting a recommendation from another agency, the Cache County Sheriff's Office decided to try out the platform from LETS. It's been over a year since the agency worked with LETS, and early on, the platform proved its worth by helping investigators successfully prosecute a serial sexual offender. 
In one sexual assault investigation, detectives worked with a brave survivor determined to stop the offender from hurting other victims. She worked with investigators to use the LETS app to record the conversation she had with the suspect. Within 45 minutes, he admitted to everything she alleged happened during the sexual assault, and officers were able to use this evidence to bring justice for the survivors of this case. 
"Suspects out there are getting smarter. They know how call monitoring works and won't give you the time you traditionally needed to go and set up the phone for recording," said Doyle. "But now with the app, whenever the suspect is ready to talk, we're ready to go, and that's nice, especially in today's world where we come across lots of phones that suspects add monitoring software, so they know when, where and how victims are reaching out for help."
Doyle said he appreciates the peace of mind of the LETS recording platform from both an investigator and an administrator in law enforcement. 
"As an administrator managing a budget, being able to get an excellent product for a budget price is just perfect – and we've gone through many other programs and spent a lot more than what we're spending with LETS, said Doyle. "I love the budget aspect of this app, and the guys love it because it works great."
Visit LETS Corp. for more information.
Read next: Policing drones are on the rise, but can they share information fast enough?

Request information from LETS©
Thank You!