What are the best degrees for police officers?
Earn a higher salary and promotional opportunities with a college education
---
By Police1 Staff
Police officers with a degree are eligible for pay increases and education bonuses worth thousands of dollars per year. Officers are encouraged to pursue higher education in order to be competitive in promotional opportunities.
Not all degrees are created equal. Here are some fields of study that compliment your work as a police officer.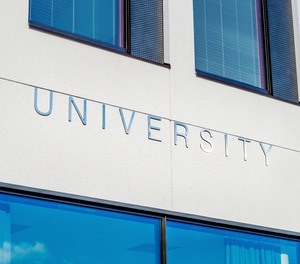 How valuable is a degree in criminal justice?
Aspiring police officers are often told to get a degree in criminal justice, but the degree doesn't necessarily guarantee you a job outside of the police force or legal fields. Some of the material is also covered during the police academy, and with the context of how the information will help you become a better police officer.
A criminal justice degree may be worth pursuing if you're already in the police force, and just want a degree for the higher salary and promotional opportunities. If credits from your police academy may be applied towards finishing your degree, you can spend less time and money on your education.
If you'd still like to study a subject related to criminal justice, liberal arts degrees such as public administration or emergency management may help you be a better supervisor, teach you how to plan and budget, and improve your ability to engage the community. All of these skills will be valuable as you advance in your department.
What should police officers study in college?
As long as you receive a degree from an accredited institution, you are eligible to receive an educational bonus. You could have studied agronomy, sociology, or even underwater basket-weaving and still be eligible to receive higher pay and better promotional opportunities.
Liberal arts degrees such as those in philosophy or the social sciences can teach students how to think critically about all sides of an issue. These courses tend to be heavy on essays and discussions, which may create officers who are good at writing grants and interacting with the public. An educational background in sociology or criminology will also give you more insight into the roots of criminal activity and deviant behavior.
STEM degrees in the fields of science, technology, engineering, and mathematics are almost always valuable for the labor force. These degrees could be directly applicable to police work in areas such as forensic work and crash investigation and may help advance your career by opening up promotional opportunities or jobs in federal law enforcement.
Computer-related skills such as IT or programming are valuable because new technology (such as body cameras) is always entering the police force. Facilitating the adaptation process will save time and taxpayer dollars while creating a more effective department.
If you want to start a career in law enforcement, don't be afraid to get a degree in something that interests you. A police force that's as diverse as the population it serves will have be able to solve problems from multiple angles.
Other useful skills for police officers
As a police officer, it's a good idea to learn a foreign language to interact with people from all backgrounds. Dallas Police Department is just one organization that gives officers bonus pay for being able to speak a foreign language.
If you're looking to pick up a new foreign language, census data from 2011 reports that Spanish (37 million speakers) and Chinese (2 million speakers) are the most common languages spoken other than English. Learning American Sign Language may also be useful for interacting with deaf populations.
If you just want to pursue an associate's degree, consider entering a two-year program to get your EMT and paramedic licenses. You never know when medical training will come in handy, and the education will help qualify you to become a SWAT medic.
How to pay for higher education
If you don't have previous college education, completing your first two years of general education classes at a community college is much cheaper than paying tuition at a university. By the time you finish, you'll have a better idea of what you want to get out of college and what to major in.
Police departments may have programs to reimburse tuition, books, and lab fees at accredited universities. Police officers can also receive financial aid for their education through grants and scholarships. Families of police officers may also be eligible to receive money for education through a variety of programs.
This article, originally published 10/31/2016, has been updated.

Request product info from top Police Continuing Education companies
Thank You!