PRESS RELEASE
The Seahorse Re-Designed SE710 is Available NOW!
---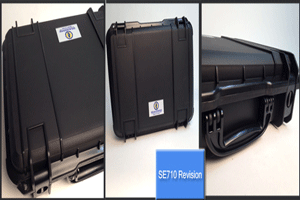 The Seahorse SE710 is the latest case to undergo slight aesthetic re-design. The changes have been made and the cases are available in black for shipment.
The case had the following design changes...
• An overlapping outer lip
• The oval label are is now a rectangle (3.5" x 2.0")
• The curved ribs on the top lid have been straightened.
These changes will have no effect on the interior dimensions yet, will provide a better aesthetic and additional support for the lid.
 *NOTE- the new design cases will modify the label size and shape. Please note that new label area is 3.5" x 2.0".