Why a knife is the perfect gift for the cop who has it all
Find out how a knife can be a lifesaver on the job as well as a handy tool for everyday tasks
---
Sponsored by ZT Knives
By Sean Curtis for Police1 BrandFocus
Cops can be notoriously difficult to buy for. They are generally issued most of the things they use on duty. The radio, duty belt, weapon – even uniforms and sometimes footwear – are handed out to officers for the performance of their duties.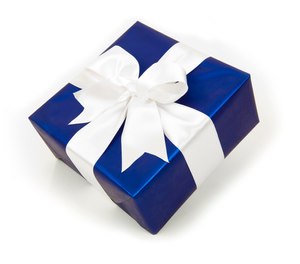 However, there is another, often-used piece of equipment that isn't department-issued – a knife. The job is often very hands-on, and a cutting tool can be of critical importance under a number of circumstances.
General Purpose Cutting 
Cops encounter plenty of reasons to cut various materials throughout their shifts. The variety of challenges officers face ranges widely from day to day. Tactical teams may prepare entry ordnance with knives. They may also need to cut rope or webbing for mission-specific goals. Officers may open crates of ammo with knives during range day.
Blades can be crucial when freeing animals trapped in leads or leashes. Also, medical situations sometimes require the cutting of seat belts to free trapped occupants or expose potential injuries. (Care, of course, is required for both operations.)
The new 0022 from ZT Knives packs a range of cutting capabilities into a 2-inch blade and 1.7 ounces – about the weight of a standard golf ball – making it a good candidate for an EDC knife. The handle is designed for comfort with deep finger contours to ensure a good grip.

Weapon Retention 
Having a cutting tool can be of lifesaving value when applied to a weapon retention situation. A suspect who attempts to grab an officer's sidearm is a serious threat. While weapon retention techniques are at the very core of this skillset, adding a knife to the mix can make a huge difference. With proper training and an understanding of human anatomy, officers can use a knife to better deter or disable someone from taking their gun.
In order for a knife to be of service in this scenario, it needs to be carried or mounted where the support-side hand can access it, as the strong-side hand will already be engaged. Another important feature of such a knife should be the ability to deploy it with a single hand. Whether this is a thumb-stud, pants hook or some other type of assist, getting the knife out and deployed quickly when time is of the essence.
The design of the 0350BW from ZT Knives draws the cop's eye, and the company's patented SpeedSafe assisted opening system means the blade can be ready quickly and easily, even in gloves. A locking liner secures the blade during use, and the pocket clip can be mounted four different ways to fit user preference.

Backup Close at Hand 
The final category a knife can fall into for officers is a grim one, but it addresses a reality encountered all too often by law enforcement. Should an officer enter a life-and-death scenario and their weapon is lost or disabled, a knife is a good backup option to have at hand.
In a losing battle, a blade can be the advantage an officer needs to see the end of a shift. All use-of-force policy and laws apply, but being able to use a knife in a last-ditch effort is a much better option than not having one.
To provide that option, the backup knife needs to be worn in such a fashion that it can be quickly and easily accessed. Simplicity and single-handed deployment are necessary when an officer is relying on adrenaline and gross motor skills for survival.
Inspired by a classic military knife, the 0223 from ZT Knives offers an ergonomic flipper that makes it quick and easy to open, plus a sturdy frame lock with an insert for reliable lockup while in use.

For the Officer on Your List 
If the officer on your gift list already has a knife, find one they don't already have. Any cop who knows the true value of a good blade will find a place to stash it. It may be a retention option on their belt. It may be something tucked into their boot just in case, or it might be something they mount to a plate carrier for riskier situations.
Knives are capable of handling cutting tasks that range from the mundane to the absolutely wild. Given the latter, you might also think of a knife as an insurance policy you only have to pay for once. Make sure you get a good one, because the gift you give might mean a second chance for that officer.

Request information from Zero Tolerance Knives
Thank You!