Spotlight: Zero Tolerance Knives offers premium-quality knives customers can depend on
ZT takes pride in its line of hard-use, high-performance, high-quality knives
---
Company Name: Zero Tolerance Knives
Headquarters: Tualatin, OR
Signature Product: Premium Quality Knives
Website: https://zt.kaiusaltd.com/
Zero Tolerance is a brand of Kai USA Ltd. The ZT brand prides itself on their line of hard-use, high-performance, quality knives.
Q&A: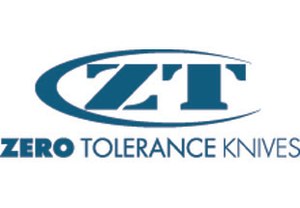 1. Where did your company name originate from? 
From the start, Zero Tolerance was intended to be a premium knife brand. Our intent was to make products with "zero tolerance" for anything less than the very best.
2. What was the inspiration behind starting your company? 
The Zero Tolerance brand first made its appearance in 2006 when we saw a place in the market for a Made-in-the-USA line of hard-use knives that would meet the needs of professionals in the military and law enforcement, as well as other first personnel. The initial products were combat knives, but since that time, the line has expanded to include a variety of general use and premium knives. From larger and heavier outdoor knives to slimmer and lighter everyday carrying knives that are built to ZT's high-performance standards, ZT knives always provide knife owners with top-of-the-line quality.
3. What is your signature product and how does it work?
We do one thing and we do it extremely well. We make premium-quality knives that have a reputation for being "overbuilt"—and we overbuild them right here in the USA. Most of our products are folding knives so they're convenient for officers to carry on duty or off. We are also known for our one-handed opening knives. Some use patented SpeedSafe assisted opening, but the majority employ our KVT ball-bearing opening system and a built-in "flipper" to open one-handed— even in duty gloves—because you don't always have both hands free.
4. Why do you believe your products are essential to your vertical (Police, Fire, EMS, Corrections, Government) community? 
A knife is a key tool for any first responder. From cutting through seatbelts to free trapped victims to cutting rope to opening packages to cutting zip ties, sometimes only a knife will do. And although knives won't be your first choice for self-defense as long as you have your firearm, they do provide an extra measure of backup protection.
5. What has been the biggest challenge your company has faced?
Our most challenging years were our startup years. Frankly, it's an enormous challenge to create a new brand that nobody's ever heard of, and to make it mainstream—especially as the "brother brand" of a well-established, over-40-year-old brand like Kershaw Knives. (Both Zero Tolerance and Kershaw are brands of Kai USA ltd.) Of course, with a venture like that, there's always a big financial risk, too—with significant factory and personnel investments that had to be made and with no guarantee that we would be successful. Today, we are happy to be able to say that we did succeed and that we continue to grow.
6. What makes your company unique?
From the very start, we conceived of this brand being a USA-built, premium knife brand. Very early on, we got a reputation for "over-building" our knives. Early products were heavier and thicker, in a style that many people hadn't seen in folding knives. Today, we still produce larger folders, but we also offer a selection of equally over-built, but smaller and lighter knives suitable for everyday carrying. We differentiate ourselves by the design of our products, the premium materials we use—such as high-performance, powdered metallurgy steel, titanium, and carbon fiber—and incredible attention to detail as well as ongoing dedication to "zero tolerance" for anything but the best. All Zero Tolerance knives, known to their fans as ZTs, are built in our Tualatin, Oregon manufacturing facility by our most skilled workers.
7. What do your customers like best about you and your products?
That's easy. It's the quality. Quality knives, like Zero Tolerance, feel solid and reliable—in your pocket and in use. In knife making, that solid, smooth look and feel is known as "fit and finish." It means that every piece of the knife fits together precisely, no rattles or wobbles. It also means that the knife in your hand works without a hitch, which is precisely what professionals demand from their tools. Part of our quality is in the products' design, too. We work with award-winning in-house designers as well as custom knifemakers to produce knives with a form that is perfectly suited to their function. We always use premium materials and our manufacturing precision is second to none.
8. What is the most rewarding part of serving the first responder/local government community?
Not everyone can appreciate the true value of a premium tool like Zero Tolerance. First responders, such as law enforcement personnel, can. We are proud to be part of helping these professionals do their jobs.
9. Do you support any charitable organizations within public safety/community?
Over the years, we have supported a variety of different organizations assisting military or police personnel. We regularly make donations that assist local departments to raise funds and support other charitable causes.
10. What's next for your company? Any upcoming new projects or initiatives?
Yes. Previously, we debuted all our new models for any given year at SHOT Show, a major trade show that many in law enforcement will be familiar with. This year, we're doing something different. We'll be debuting a limited selection of new knives at the show, then bringing out other new products throughout the year—as they are ready from our manufacturing facility. This all goes back to our quest for "zero tolerance" for anything less than the best. Instead of rushing products out for the trade shows, we'll continue working on them until we've got them absolutely right. Then, when they're ready, we'll make them available. This will enable us to continue to focus on delivering only the very best, premium-quality products to our customers.
Finally, we'd just like to say that it's an honor to serve our law enforcement customers. We appreciate their support and the support of all our customers. Without them we wouldn't be here. We want to continue to grow with them, now and in the future.