PRESS RELEASE
Holosun "Prepared for Anything"
---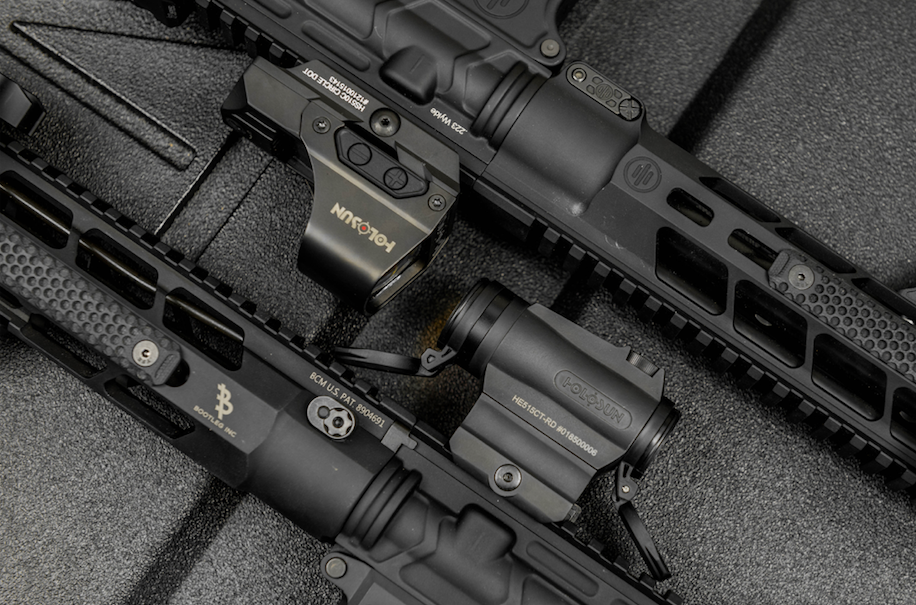 City of Industry, CA — Society is changing and always on the move. Almost every day there are reports of some kind of unpredictable disaster, event, or some kind of danger that appeared without any warning signs. Holosun knows that peace can be shattered in an instant and that's why Holosun products are built to function, built to survive, built to last, and built for battle making sure their operators are prepared for anything.
Those who prepare for the worst-case scenario, from a lengthy police response to a zombie apocalypse, carefully consider the impact the environment will have on their ability to respond to danger and the effect it will have on their gear. Holosun makes sure its products are protected from whatever situation is thrown at them by encasing several models in all titanium bodies. Titanium is durable, lightweight and corrosion resistant which ensures that the innovative technology within the device is protected no matter what. Holosun's rugged devices are built to last in any environment.
If the device lives on a weapon in a go-bag in the trunk of a car, on a truck gun, or in a secret location, it's likely that device will encounter some moisture or water along the way. To keep the technology safe that gives their users the tactical advantage Holosun uses IPX8 rated water-resistance in several models. Whether a Holosun device wades through a pond, rides on an ATV, or ever ends up in the rain, users can maintain peace of mind knowing that their device was built to handle whatever moisture the environment or a chance encounter throws as them.
Holosun knows that their products may be called upon to keep their owners safe in the face of catastrophe. For this reason, their high standards of quality are used for every device they produce. Customers whose devices are used on a duck hunt, in a recreational competition, or for personal protection can enjoy the same peace of mind offered to those who prepare for when stuff hits the fan, disaster strikes or zombies rise up. Holosun's products are built for battle, which guarantees they'll meet the highest standards of performance, reliability, and durability the company is known for, keeping their customers prepared for anything.
About Holosun Technologies
Holosun Technologies, of Walnut, California, was established in 2013 by one of the industry's most successful OEM manufacturers. Holosun is committed to creating innovative optic and laser/IR technologies for shooting, hunting, law enforcement and military needs. Employing the highest quality manufacturing standards, Holosun produces military grade optics--without military grade prices!

The Holosun product line features innovations including a 50,000-hour battery life, solar options, reticle changes with the press of a button, and IR/Laser units utilizing the most recent advancements in laser and LED technology. At Holosun, we pride ourselves on producing cutting edge equipment at extremely competitive prices. For more information, please visit www.holosun.com.

Request more info from Holosun Technologies
Thank You!