PRESS RELEASE
Free Sleep Training Video for Police Available Now
---
BOULDER, Colorado. (February 2016) /PRNewswire/ -- Sleep Easily, LLC, (sleepeasily.com) today announced it is making available a free online video to help police sleep. The 35-minute Sleep Training Video is being made available free to any police department, police magazine or association to post on their website.
The video highlights Richard Shane, Ph.D., founder of Sleep Easily, presenting fundamentals of the Sleep Easily Method to theBoulder  Police Department. The video is designed to help police sleep better and perform better during their shifts. For many, this video will be sufficient to help them sleep better. To view the video, please visit http://sleepeasily.com/police. After watching, contact us for additional content you can add to your website.
In response to the national discussion about police use of force, many police departments are working on a host of strategies to address the issues.
Shane points out, "Research shows that good sleep is a critical and overlooked factor that can lead to improved decision making, reaction time and safety among police officers."
"While working the midnight shift, my sleep patterns were totally upside down and I struggled to maintain some sense of normalcy with family and friends," said Dick Reznik, Retired Police Officer. "The Sleep Easily steps were easy. The program helped reduce my fatigue and gave me the opportunity to learn new ways to get a good night's sleep."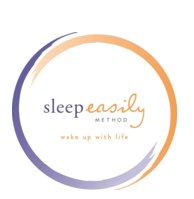 The Sleep Easily Method is available on the company's website. For more information on the Sleep Easily Method visit http://sleepeasily.com