Go high-def with L-3's Flashback HD In-Car Video Solution
Easy upgrade or installation means your agency will be able to take advantage of new system's benefits with minimal investment
---
This article sponsored by L-3 Mobile Vision
By Greg Bogosian
Police1 Contributor
One of the most frustrating aspects of in-car video throughout its history, as experienced by anyone who's had to review footage after an incident has taken place, has been figuring out what happened after the fact. Born from this have been continual changes and improvements, as manufacturers and the IACP have sought to maintain the best possible standards for in-car video quality to make investigations easier – especially when time is of the essence.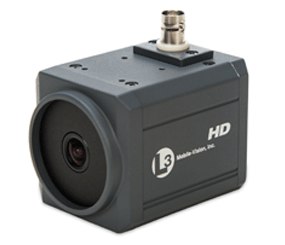 Now, continuing that proud tradition, L-3 has come out with a new system – offered either as an upgrade to their existing, widely-popular Flashback in-car video solution, or a standalone new-installation package, which introduces HD capability to in-car video capture – while still retaining the ability to capture multiple cameras on one system, along with the other features you've come to know and love from Flashback. Let's take a quick look at the new system, the Flashback HD, and talk about how you can bring it to your fleet for less than you might think.
What else is new?
The first feature to introduce is the new Nite-Watch™ HD color camera, which offers HD resolution and is smaller in size than the Standard Definition camera sold with the Flashback 3 system. With .03 lux sensitivity for nighttime operations, the new camera ensures that you'll be able to see what happens, regardless of the availability of ambient light at your scene, with the additional benefit of built-in backlight compensation control to make sure that objects in the shadows aren't lost as well – the system lightens those areas to reveal what might otherwise have been hidden.
Another nice feature is that the camera can auto-zoom into a license plate, then zoom back out to a full field-of-view, ensuring that you capture that critical piece of information for review or evidentiary purposes later on.
Next is the new Flashback HD in-car digital video recorder. With the capacity to record up to 5 cameras and 3 audio sources at the same time – including the new HD Channel 1 camera, and built in pre-event recording, which captures up to a full 60 seconds of video prior to a manual or automatic activation – the Flashback HD DVR provides the capability to have a full view of not only what's going on around and inside a patrol vehicle during an incident, but also, critically, right beforehand, when valuable or otherwise incident-relevant information might otherwise have been lost.  
The best of the now
Retained from previous Flashback systems are the capabilities to integrate other critical components to your system; the new Flashback HD can accept any of these components backwards-compatible from Flashback 1, 2, or 3 systems on a plug-and-play basis, meaning you don't need to be ripping out wires or components in order to upgrade. That means that your investment in previous systems is protected, with the capability to re-use some of your existing infrastructure.
The VoiceLink Plus® wireless microphone system, with automatic activation when the DVR system enters the "record" mode (and shutoff when it stops recording), automatically finds the clearest possible channel to ensure you have crisp audio no matter what else is in the area of the incident. It also features vibration signaling to the officer to eliminate audio cues which might give away their position, and is fully integrated with the Flashback HD system, with an optional emergency button built right in to further enhance officers' ability to indicate the need for additional assistance when moments count.
In terms of capturing additional video on the five possible channels, available rear-seat infrared and bullet cameras give you extreme flexibility in choosing what to record and when. Switching capabilities in the Flashback HD – event-based, such as turning on the lights/siren, configurable speed trigger, VLP wireless mic, or 2 other definable auxiliary inputs, such as the vehicle going into reverse, or the back door opening – activate those cameras automatically based upon pre-defined criteria. Watching recorded video in-car is possible through a compact, cleanly-designed monitor console with a 3.5" monitor and backlit, durable control panel.
How do I get it?
The minimum you'd need to do in order to install the new Flashback HD system, if you've already got Flashback 1, 2, or 3 in your vehicles, is swap out the DVR and front-facing camera, with a new RF-shielded cable for that camera as well. If you're doing a new installation, wiring is easy and straightforward, meaning your organization can come to L-3 and purchase a complete solution without having to worry about third-party component integration or compatibility.  
Since L-3 provides all service and support directly, you can be sure that both your installation and ongoing maintenance will be as trouble-free as possible, minimizing downtime and ensuring the best possible performance from your in-car camera system as it enhances your officers' safety and your ability to capture the best, most accurate evidence possible on an everyday basis. For more information on how to bring HD capability to your agency with the new Flashback HD, contact L-3 today!