Does your dept. have a rugged, reliable and versatile drone for mission-critical operations?
A drone company known for its unique coaxial technology shares how it's changing the game for drone operations in public safety
---
Content provided by Ascent AeroSystems
Ascent AeroSystems' Spirit UAV was purposefully designed for frontline operators, first responders and industrial professionals — providing the world's most portable, rugged and versatile unmanned aerial system for mission-critical operations.
The challenge: Creating a reliable UAV system first responders can count on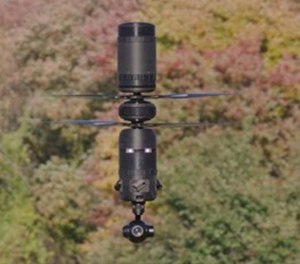 First responders need a system they can trust to fly where they need, how they need, when they need — without fear of being grounded due to rain, snow, heavy winds or extreme temperatures. When operating in a mission-critical environment, first responders can't afford to get it "next time," they're in the business of "one time."
Today's unmanned aerial vehicle (UAV) industry is dominated by quadcopters and larger 6- or even 8-motor multirotor designs. These systems have demonstrated fair reliability for hobbyists and non-critical operations, but they're often made of hobby-grade parts, none are particularly rugged, most are restricted in poor weather and many are limited to single-mission capability.
First responders called upon to perform critical missions cannot afford to use hobby-grade systems. They need a system that can withstand harsh environments and rough handling — with the ability to fly anytime, anywhere.
The solution: Spirit UAV, the premium standard for public safety operations
The Spirit coaxial UAV from Ascent AeroSystems offers significant functional and aerodynamic advantages to public safety professionals. The coaxial concept itself is not new; it has been incorporated in full-scale helicopters for decades and is the basis of emerging next generation designs such as NASA's Mars "Ingenuity" helicopter. However, Ascent AeroSystems is the first UAV company to successfully develop and field a backpack-portable enterprise-grade coaxial system.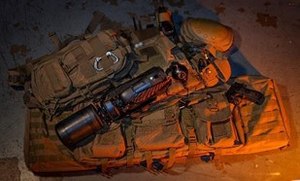 With a vehicle core that weighs only 4 pounds and a payload capacity of nearly 10 pounds for batteries and sensors, it provides frontline operators with a rugged system that not only withstands heavy winds and harsh weather, but one that's also 75% smaller, 50% lighter, carries two times the payload and flies 40% longer at twice the speed of a comparable quadcopter.
Designing a UAV to maintain hovering flight is relatively straightforward but it takes an entirely new approach to achieve the kind of speed, agility and flexibility possible with Ascent AeroSystems' fully modular, all-weather, all-mission Spirit sUAS.
In addition to its superior performance characteristics, the Spirit also provides an open architecture system that avails an entire ecosystem of payloads, software capabilities and operating paradigms not available with other closed-ecosystem UAV providers or with outmoded airframe designs. The Spirit easily integrates software and hardware through its Payload Development Kit, enabling operators to tailor payloads and sensors to specific mission requirements, all on one single airframe. And its unique quick-connect payload system allows for expedient payload swaps in the field with no tools required.
Spirit maximizes operational flexibility and ensures the safety of both civilians and frontline operators with an unlimited range of essential capabilities, including:
EO/IR/Thermal sensor for daytime and nighttime visibility.
Tether option for persistent surveillance.
Searchlight for illumination.
Option to integrate chemical/gas detection payload, loudspeaker, etc.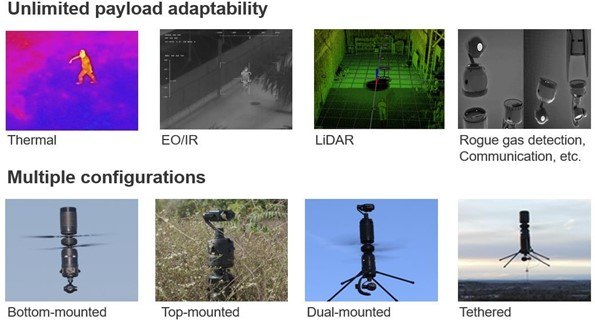 With a unique cylindrical configuration that's more compact and rugged than conventional multirotors, Ascent AeroSystems' coaxial UAVs can fly longer, farther, faster and carry more than other UAVs in their weight class, making them the ideal platform to meet the full range of mission- critical operations.
Key benefits:
Compact: Easier to transport where needed.
Rugged: Withstand harsh environments and weather.
Efficient: Fly faster, farther, longer and carry more.
Versatile: Truly modular design, with many launch methods.
About Ascent AeroSystems
Based near Boston, Massachusetts, Ascent AeroSystems designs rugged coaxial drones for the defense, public safety and industrial markets. With a unique cylindrical configuration that's far more compact, rugged, efficient and versatile than conventional multirotors, Ascent's drones are ideal for operations in the toughest environments.
Founded in 2014, the company has delivered hundreds of systems to civilian and government customers worldwide and remains the world's only manufacturer of enterprise-level compact, rugged, high performance coaxial UAVs.

Request information from Ascent AeroSystems
Thank You!