On-demand webinar: Breaking boundaries: The transformative power of cloud-native technology in supporting law enforcement, dispatchers, firefighters, and EMS
Uncover the transformative potential of cloud-native technology in law enforcement
---
Sponsored by:

Law enforcement professionals face immense challenges that can lead to burnout and attrition. Fortunately, the outdated "shake it off" mentality is being replaced by more sustainable approaches.
Join us for an engaging panel webinar hosted by SOMA Global, a renowned provider of cloud-native enterprise software solutions for public safety. We explore innovative strategies to reduce frustration, enhance officer and community safety, and combat burnout among public safety professionals.
By harnessing modern technology tools, law enforcement agencies and dispatch centers can cultivate an efficient and supportive work environment. This webinar delves into the tangible benefits of leveraging cloud-native technology, offering insights on improving job satisfaction and achieving better public safety outcomes. You will gain valuable knowledge on streamlining agency operations, enhancing accessibility and security, and fortifying situational awareness.
In this webinar, you will:
Understand how cloud-native technology surpasses legacy on-prem solutions in terms of security, accessibility, cost-effectiveness, and reliability.
Learn how tools like GPS location tracking and incident updates provide real-time information, improving situational awareness and minimizing errors or miscommunications.
Explore the adoption of data-driven policing tools, empowering officers with data analytics to identify trends, allocate resources efficiently, and proactively address community needs.
Explore how transparent communication and data accessibility can reduce uncertainty and foster support and information sharing among colleagues.
View this enlightening webinar where we uncover the transformative potential of cloud-native technology in law enforcement.
WHAT ATTENDEES LIKED FROM THIS PRESENTATION: 
"A lot of good information!" 

"Great discussion concerning cloud-based IT solutions."

"Very even keeled approach."
MEET THE PANELISTS: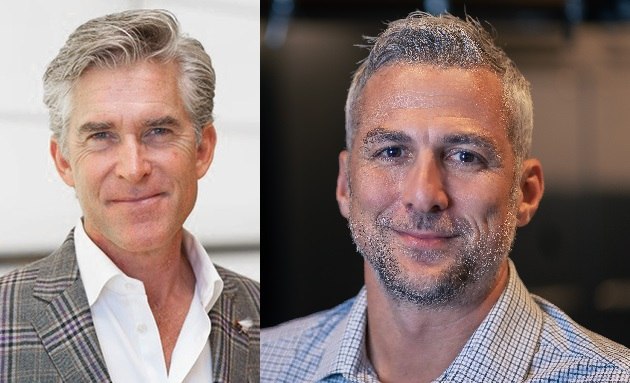 Chris Maloney is a seasoned leader in the public safety software industry, with a strong track record of innovation and success. With his vast experience and expertise, he has recently taken the helm as CEO at SOMA Global, a leading provider of cloud-based public safety software solutions. Previously, Chris served as the Founder and CEO of TriTech Software, a prominent player in the public safety software market. During his tenure, he led TriTech Software to become a trusted and influential name in the industry. Now, as CEO of SOMA Global, Chris brings his visionary leadership and deep understanding of the market to drive the company's growth and continued success. In his new role, Chris leads a talented team at SOMA Global, working closely with professionals across the organization to develop and implement forward-thinking strategies. His leadership and expertise ensure that SOMA Global remains at the forefront of public safety software, providing agencies with the tools they need to respond swiftly and effectively to incidents, ultimately enhancing community safety.
Peter Quintas' experience and expertise have been focused on building high-growth businesses in enterprise software and launching innovative technology solutions. For the past 20 years, Peter has held Executive and CTO positions in several technology companies such as Nomi, InterAct Public Safety Systems, and True Systems. Prior to SOMA, Peter co-founded Nomi, an omnichannel retail solutions company. At Nomi, Peter personally architected and built a retail analytics and engagement platform for enhancing the "In-Store Experience". Designed and manufactured one of the 1st iBeacons and a cloud-based sensor for tracking in-store shopping behaviors. The platform accounted yearly for 250 trillion behaviors tracked and analyzed in real-time. Peter is Co-Founder and CPO of SOMA, responsible for driving product and platform development; defining business goals and executing through growth; and general operational and financial responsibilities.