Infographic: Why cops want tablets
Check out the results of our Police1 survey, which found cops are more than ready to switch to tablets to access data.
---
The following is paid content sponsored by Panasonic.
By Police1 BrandFocus Staff
Tablets are pervasive in the commercial marketplace. But they also can be a portable, lightweight option for law enforcement to use to access data on a day-to-day basis.
So we asked Police1 readers whether they were ready to upgrade from laptops to tablet computers. The results were telling.
The survey found 60 percent of cops would switch to a tablet today and 72 percent of cops think tablets eventually will replace laptops. Respondents pointed to increased portability and access to LE applications as key reasons for upgrading to tablets.
See the full results of the survey in the infographic below or click to see a larger image.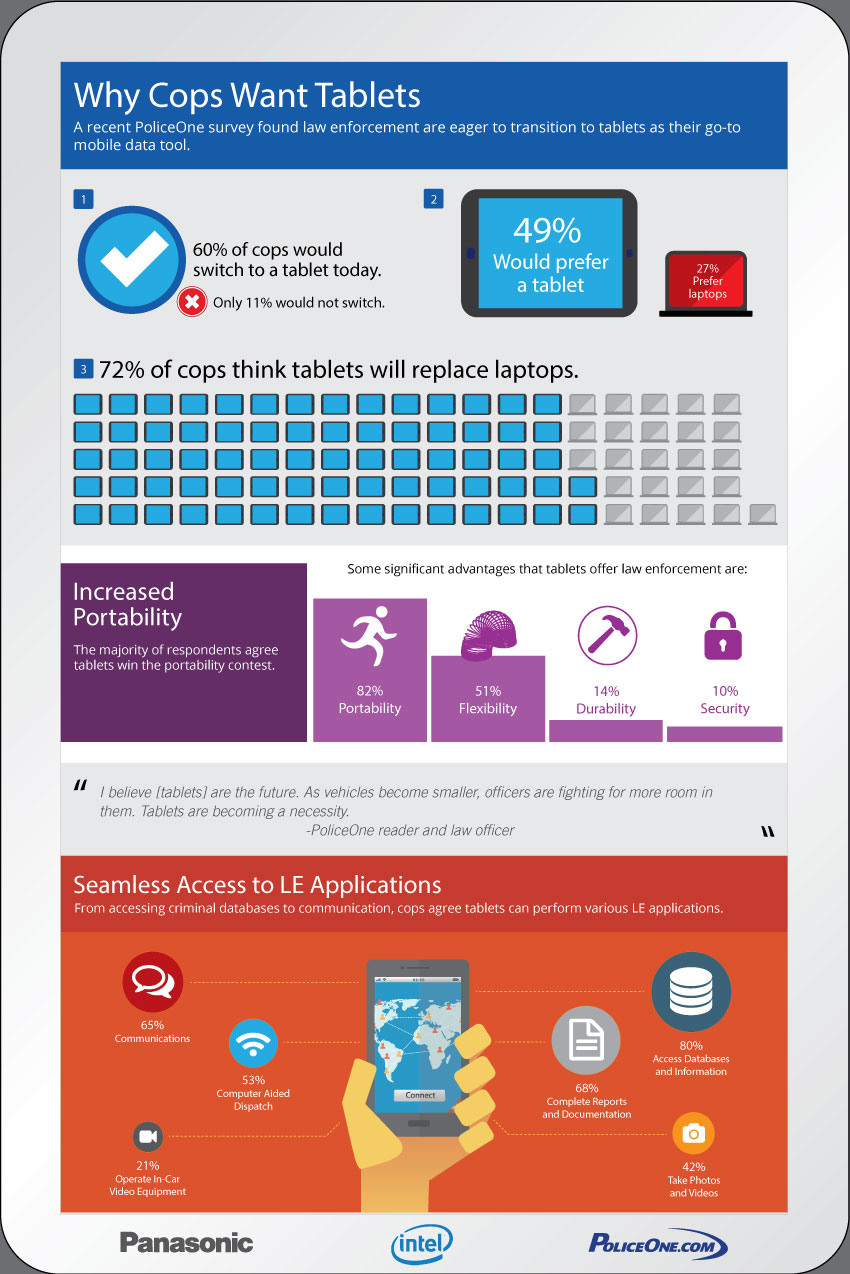 Request information from Panasonic System Communications Company of North America
Thank You!