PRESS RELEASE
U.S. Army Next-Generation Ballistic Helmet Contract Award
---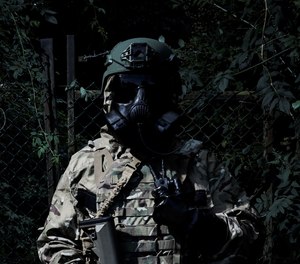 Avon Protection plc is pleased to confirm the award of a contract worth up to $87.6 million over two years to develop and supply the U.S. Army with the next generation Integrated Head Protection System ("IHPS") as part of a dual sourced programme. This contract replaces the next generation IHPS contract announced on 24 September 2020 which was withdrawn following a competitor protest.
Following this award, the U.S. Army has placed an order worth $1.3 million for first article test samples for delivery in the first half of our 2022 financial year. Production under the contract will follow on from the existing low-rate initial production contract for the first generation IHPS which, following the extension announced on 1 April 2021, is due to end in 2022.
Commenting, Paul McDonald, Chief Executive Officer, said:
"I am delighted that Avon Protection will continue to work with the U.S. Army to deliver the next generation Integration Head Protection System. 
This contract demonstrates our ongoing commitment to developing next generation ballistic protection systems and further strengthens the medium-term outlook."

Request more info from Avon Protection
Thank You!