PRESS RELEASE
StarChase Tag of the Day
---
VIRGINIA BEACH, Va. — Auto-theft is but one scenario where StarChase technology plays an effective role. Agency customers have success everyday apprehending suspects involved in far more serious crimes. Make our life-saving solutions a part of your SOP. You'll be glad you did.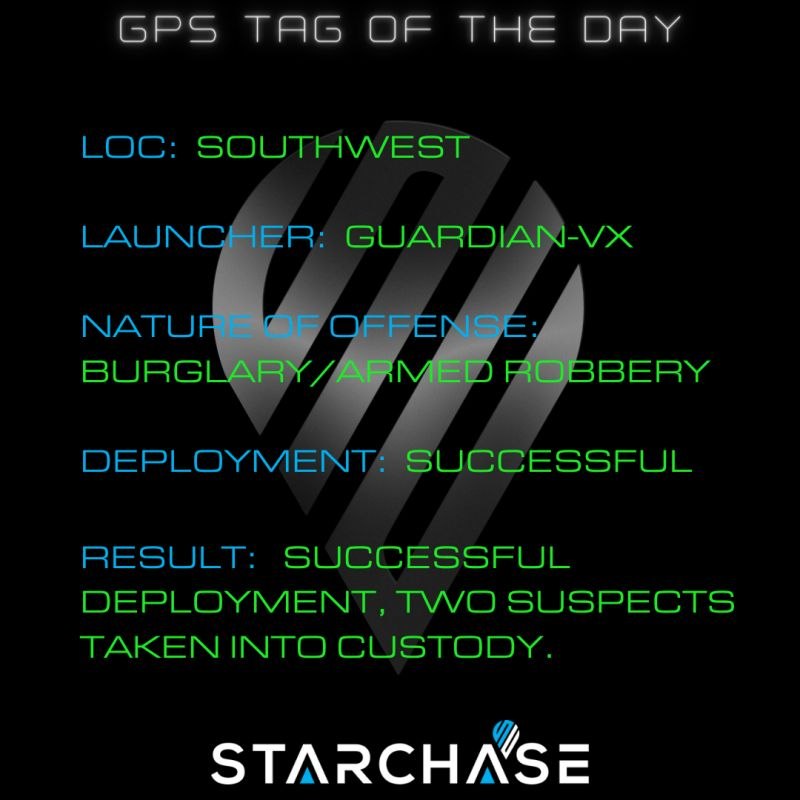 About StarChase
Leveraging the power of GPS technology to save lives and reduce risk in law enforcement and the communities they serve.
 

Request more info from StarChase, LLC
Thank You!