PRESS RELEASE
StarChase to exhibit latest technology at IACP 2023
---
VIRGINIA BEACH, Va. - StarChase,  a leading GPS public safety technology company in the law enforcement and defense market, will be exhibiting at the prestigious IACP 2023 conference, to be held October 14-17 in San Diego, Calif. Visitors interested in seeing the latest updates and demos from StarChase should stop by Booth #4257. 
For more on StarChase, read recent articles on Police1: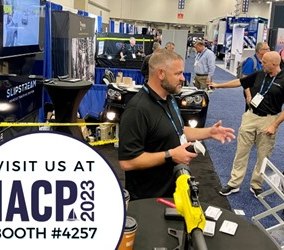 About StarChase
Our mission is simple: Reduce risk. Save lives. Protect communities.StarChase provides multiple GPS technology solutions to public safety and government agencies worldwide. Our technology is a trusted resource for domestic and international agencies for managing high-risk events, surveillance, real-time situational awareness, and day-to-day operations.
Visit StarChase at www.Starchase.com.

Request more info from StarChase, LLC
Thank You!