Spotlight: Pryme Radio's innovative two-way radio accessories feature user-driven design
Pryme Radio has been a leading manufacturer of radio products for nearly 30 years
---
Company Name: Pryme Radio
Headquarters: Brea, CA
Signature Product: The PrymeBlu BTH-300 Bluetooth Headset with built-in wireless PTT
Website: http://www.pryme.com/
1. What was the inspiration behind starting your company?
For nearly 30 years, Pryme Radio Products has been a leading manufacturer of high quality accessory products for professional users of mobile communications. Pryme serves many fields including public safety, federal, state and local government, emergency services, transportation, security professionals, as well as industrial, commercial, hospitality and entertainment markets. Pryme's products have received many accolades, but the company is particularly proud of receiving the AST ASTORS Homeland Security Platinum Award, as well as the Mobility Tech Zone and Communications Solutions Products of the Year Awards.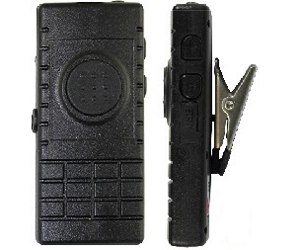 2. What is your signature product and how does it work?
Pryme is devoted to spearheading new technologies that serve a wide range of industries and uses. Every single product is designed, engineered, built and tested in the company's own manufacturing facility. Pryme offers industrial strength wireless accessories for virtually every two-way radio brand and model, and is now the frontrunner in Bluetooth Low Energy (low power drain) devices that bridge the gap between land mobile radios and smartphones. These products optimize push-to-talk over cellular (PoC), resulting in partnerships with major application providers, including ESChat, Kodiak, Wave and Zello. Pryme's cutting-edge innovations have earned the company an astounding 35 patents.
Among Pryme's extensive suite of two-way radio and wireless accessories are two recent ground-breaking introductions. The PrymeBlu® BTH-300 Bluetooth Headset with built-in wireless PTT was originally conceived based on end user requests. The BTH-300 uses any Apple compatible wired audio accessory, converting it to wireless operation, and dual-pairs a two-way radio with a cellphone, iPad or tablet simultaneously. Pryme's BTH-600 Heavy-Duty Bluetooth Remote Speaker Microphone (RSM) with built-in wireless PTT is yet another example of a "user-driven" design.
3. Why do you believe your products are essential to the police community?
Pryme has cultivated a strong bond with the first responder community, and considers it an honor to have earned their trust and respect. Their courageous efforts and the critical services they provide in keeping our country secure are the driving forces behind Pryme's business.
4. What has been the biggest challenge your company has faced?
Supporting the hundreds of different makes and models each customer uses is challenging, but Pryme is one of the only companies who can do it and does it well. They even work directly with competitors and OEMs who can't supply the plethora of specialized connectors, mics and headsets required.
5. What makes your company unique?
Foresight, adaptation and versatility are the keys to staying relevant. Due to his extensive history in the communications field and his engineering background, Dave George, President of Pryme, has emerged as a go-to resource for industry predictions. He's often quoted by journalists and his annual trends article is always highly anticipated.
6. What is the most rewarding part of serving the first responder community?
Providing unmatched customer service and premium quality products at an affordable price have always been the company's top two priorities. Facing ever-decreasing budgets, Pryme's customers need an alternate source for communication accessories that meet their rigorous requirements, but at a lower cost than other suppliers. Consequently, many of Pryme's customers can afford to purchase out-of-pocket, independent of agency budgets if necessary. Pryme guarantees the highest level of purchase satisfaction with a money-back guarantee and automatic replacement with warranty.