Ala. police chief discovers department owns UAVs
The revelation came to light after the Federal Aviation Administration released a list of agencies certified to fly drones
---
Associated Press

GADSDEN, Ala. — An Alabama police chief says he recently discovered that his department has two unmanned aerial vehicles.
Gadsden Police Chief John Crane tells The Gadsden Times he learned two weeks ago the department has had the unmanned aerial vehicles since 2010.
The revelation came to light after the Federal Aviation Administration released a list of agencies certified to fly drones and unmanned aerial vehicles. The Gadsden Police Department was on the list.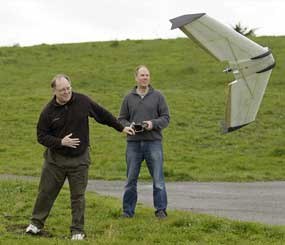 Crane, who was named police chief in February, says he doesn't know why they were purchased. The cost was about $150,000, paid through a federal law enforcement grant.
Crane says the department's UAVs, which have video surveillance capability, haven't been used because there hasn't been a need for them.
Copyright 2012 Associated Press