How to fund your firearm tracking program
Software technology is a must-have but costs money. Here are a few ways to find grants and private funding to pay for an upgrade at your department.
---
The following is paid content sponsored by Armorer Link, Inc.
By Police1 BrandFocus Staff
Tracking firearms using paper systems is outdated and can lead to liability. Yet most departments struggle to find the money to pay for modern, efficient software suites.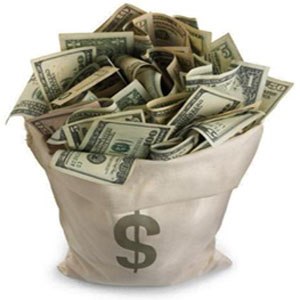 There's an answer: millions of dollars in federal and privately funded grants.
Here are the major law enforcement grants that can be used to purchase firearm tracking software, with tips from a grant expert on how agencies can give themselves the best odds of snagging grant funding.
Byrne Criminal Justice Innovation Program (BCJI) Competitive Grant
The BJCI Competitive Grant requires a consortium of state, local, regional, tribal or nonprofit partners or cross-sector partnerships to be awarded grant monies.
This means applicants must partner with another law enforcement agency or research partner on a specific type of project, which includes developing a policy and requesting tools as part of that new policy to analyze key data. For example, agencies may want to track the number of rounds used in training for a statistical study or to project future training costs.
For this program to work, an agency can request funding specifically for firearm tracking software, said Samantha Dorm, a public-safety grants advisor for Police1 and PoliceGrantsHelp.com.
"This means grant applicants can include technology and software upgrades as part of a larger program and the firearm tracking data is shared for either record management or other statistical data-based projects," Dorm said.
The BJA provides 15 planning awards for up to $175,000 for up to an 18-month project period. It also awards a planning and implementation grant with three $1 million awards for up to a 36-month project period.
Community Oriented Policing Services (COPS) Technology Grants
The COPS Technology grant provides funding for the continued development of technologies and automated systems for tribal, state and local law enforcement agencies.
This funding is allocated to state agencies that decide where to spend and what types of products to buy to advance communications interoperability, information sharing, crime analysis, intelligence gathering and crime prevention in their communities.
Like the BCJI grant, Dorm said firearm tracking software can be included in this grant as a component of a larger program
For example, an agency can include firearm tracking software as part of a regional mutual-aid toolkit where other participating agencies may be provided firearms or accessories to respond to large-scale events. The grantee can include how tracking software can help them provide supplies according to the mutual-aid agreement.
"Again, they are looking for something more innovative or built around a program," she said. "If the data is shared, it opens the door for more federal and state grants."
The COPS Office has awarded approximately $827 million in COPS Technology grants to more than 1,400 agencies to date.
Edward Byrne Memorial Justice Assistance Grant (JAG) Program
The Edward Byrne Memorial Justice Assistance Grant (JAG) Program is the primary provider of federal criminal justice funding to state and local jurisdictions as it supports all components of the criminal justice system, from multijurisdictional drug and gang taskforces to justice information sharing initiatives.
JAG-funded projects must improve the effectiveness and efficiency of criminal justice systems, processes and procedures. This can include improving how firearms are tracked. But the key is submitting uniform crime reports, Dorm said.
"If departments are considering this tech grant they need to make sure they are submitting their UCRs," Dorm said. "That's what drives the money coming to law enforcement."
Grants from this federal grant program can range from $10,000 up to $5 million depending on whether the application is a local or state agency.
Private funding options
There are several private funding options available, Dorm said. This includes insurance agencies that may provide grants for technology upgrades to reduce an agency's liability and risk.
Dorm suggested agencies contact their municipality's human resources department or municipal finance administration department first. She recommended presenting firearm usage data, including rounds fired in the field and in training, as well as any data that shows potential risk due to paper-based systems, like lost or stolen firearms.  
These municipal departments then work directly with the insurance company for either a reduction on their premium or grants to help them reduce their overall liability by adding a firearm software tracking system for the police department, Dorm said.
"When it comes to risk management, it is a little known secret [insurance agencies] have grant money if an agency can show if there is a financial benefit to offset that risk," Dorm said.
Agencies also can find private grants from associations like the National Rifle Association. These grants are funded on a state-by-state basis. Every NRA state headquarters gets to prioritize how they spend their money, Dorm said.
"Agencies should call the local NRA contact before submitting an application, asking them for their consideration and explaining the importance of firearm safety, for example, being able to track usage and accessories," she said.
Some of the NRA grants are smaller, ranging between $5,000 and $10,000, while some states award over $100,000 per project, Dorm said.
There is money out there to help upgrade an agency's firearm tracking system. Don't delay and begin applying today.
For more information about purchasing firearm tracking software, visit Armorer Link, Inc.

Request information from Armorer Link
Thank You!