Q&A: How will technology affect policing in the future?
Scott Crouch, co-founder of Mark43, discusses the impact of the cloud and related technologies on law enforcement
---
Sponsored by Amazon Web Services
By Police1 BrandFocus Staff
The technology that officers use to safeguard the public is changing fast. New technologies allow departments to do things that a decade ago would have just been a dream, from recording interactions with body-worn cameras to moving digital evidence into the cloud. The future of law enforcement is going to be more integrated, more mobile and more agile.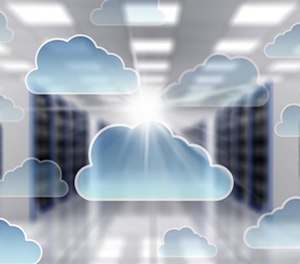 To learn more about how technology will affect the future of policing, Police1 BrandFocus sat down with Scott Crouch, co-founder and CEO of Mark43, whose company provides public safety applications such as records management systems and computer-aided dispatch solutions. These solutions run on the CJIS-compliant Amazon Web Services (AWS) cloud.
What are the biggest challenges facing law enforcement today?
There are two things. One is making sure that officers aren't spending time doing tedious software tasks that don't need to be done.
The second is getting data out of the [legacy] systems. It's hard to search and export from these systems. That needs to change. There's no reason that we need to have software applications built on top of other data management systems to search them. That is not a software category we should have – that's a symptom of a larger problem of poorly designed legacy systems.
What do you see as the way forward? What are the solutions?
We need to approach this problem from a design standpoint, which is, "How do we start from scratch?" There's a sunk-cost fallacy that some approach with, which is, "We built a platform 10 or 15 years ago. We cannot re-architect because we've sunk so much money into that platform." And with that comes an aversion to doing a cloud-only or cloud-first approach.
We believe at the end of the day on-premises legacy vendors are going to realize two or three years from now that it's actually the on-premises systems that are less reliable and less secure.
But it's also the on-premises systems that are holding back the future of law enforcement. What happens is we get all this data in these silos that can't be shared because they're in over-customized systems. Every single day there's push back against the cloud is another day they're holding back the departments that they work with.
So, the future really is in something like the AWS GovCloud (US). The reliability and redundancy are critical.
Why is redundancy important for a department's data?
If you're a police department and you keep your data in your city only and there's a natural disaster, you could lose every single piece of your law enforcement data. In this day and age, when we have such secure, reliable, redundant cloud services that are built by the best companies in the world, there's no excuse not to adopt a cloud-first strategy.
As departments move into the cloud, how will the officers on the street be affected?
If I'm a police officer, I should see if a suspect is wanted for a crime in a neighboring city or a danger to the community. I should be able to search across that neighboring agency's data but still have the permissions so that sensitive data can stay within departments.
I should have the ability as a detective to work with multiple agencies on the same case instead of emailing and faxing each other documents to include in each other's cases. And beyond that, I should be able to work with other non-law enforcement agencies.
There are many silos, not just within law enforcement, but within city data itself, so that when you start connecting those, you start to see positive results. At the end of the day, we know that these agencies working together can help law enforcement do their job better, can help public safety and first responders and can improve the quality of life for residents.
That brings up an interesting question: How can police departments work better with other public safety agencies?
A lot of that has to do with situational tools. How can you have police, fire and EMS working through the same 911 dispatch system? How can you tell who else is out there with you? How can you tell what their skills are?
For example: If you have an active shooter, can you know and auto-recommend dispatching an officer that is active-shooter trained or an officer who has successfully de-escalated a situation with an individual with a mental health problem? Can you recommend that the officer, just based on the contextual knowledge that we have, respond with an EMT to that situation?
Some officers and decision-makers have expressed a hesitation to join the cloud. To those with security concerns, what would you say?
From all the officers we've talked to now, there is more appreciation of the cloud than four or five years ago. They can access it from any device while still being CJIS-compliant, and it allows for a more modern interface.
You look at the average age of police officers in the United States and it's going down. These are people who have grown up with beautiful web-based software, yet every day they go to work they get thrown back 15 years in time.
On the security side, you have to realize that no company in our space will ever be the best in security, and they should never try. Companies like Amazon Web Services are paying the best people to focus on this to make sure that the security of their systems is top-notch.
Right now, we're seeing ransomware attacks on on-premises systems, so there's an impetus from both the security side and the reliability side to move to the cloud. Four or five years ago, it was probably difficult to assuage those concerns, but now with CJIS compliance, we find when going into a police department that it's rare to find much objection to the cloud.
What do you see as the future of law enforcement over the next five or 10 years?
Over the next five years, we're looking at the unification of systems that law enforcement uses. It's getting rid of the silos between case management, internal affairs, digital evidence, physical evidence, records management and crime analysis.
At the same time, it's getting rid of the silos between departments. There is common information that needs to be shared that isn't right now because of technological limitations. So many cases involve multi-jurisdictional aspects that if you're not able to share that information and work on it together, you're hindering your efforts.
Mobile will also play a large part. Because you're in the cloud, you can have access anywhere. You can have mobile apps do quick reports wherever you are.
In 10 years, it's a unified network of city government systems so that officers can query multiple agencies and data from the agencies can flow to the officers. The information from the courts and the jails needs to flow back in real time to the officers. That's hard information to get right now.

Request information from Amazon Web Services
Thank You!