Reduce recidivism, save money and improve outcomes with data analysis
Through the Data-Driven Justice Initiative, officials can compare information on arrests and healthcare to reduce costs and better manage super users of public services
---
Sponsored by Amazon Web Services
By James Careless for Police1 BrandFocus
More than 11 million people move through America's local jails, many on non-violent misdemeanors, costing local governments approximately $22 billion a year. Roughly two-thirds of these people suffer from mental illness or have a substance abuse disorder, or both.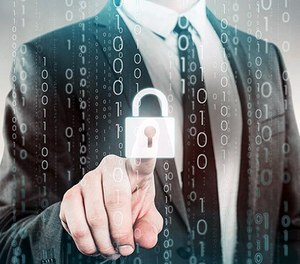 In a 2014 study, Iowa's Johnson County found that local city and county services had spent $2.16 million over four years, dealing with four chronically homeless men in Iowa City who struggled with addiction and other issues.
The money was spent on arrests, processing, incarceration, and medical and social services for these individuals. Still, all four remained homeless, and all with lingering substance abuse problems, according to Iowa City police officer David Schwindt, who oversees homelessness, substance abuse, and other related issues as the department's Downtown Liaison Officer.
Connecting the Dots: The Data-Driven Justice Initiative
Seeking a better handle on these types of cases, Schwindt and other Johnson County officials joined representatives from across the country at the White House in 2016 to learn about the newly created Data-Driven Justice (DDJ) Initiative.
DDJ provides a common access point for law enforcement, public health, and social services to access databases and share information about the individuals they serve. In particular, Johnson County wanted to explore how the program could aid in managing the county's post-booking jail diversion program.
"DDJ is all about combining different data sets that are traditionally siloed, and then using that combined data set to understand outcomes of social services and health services in your area," Schwindt said.
Specifically, by employing DDJ to combine and compare data, police and social service providers can identify gaps in those services and identify super users who are cycling in and out of jails or emergency rooms, he said. Armed with this additional information, they can try to identify resources that could help to halt the revolving door and discontinue the services that aren't delivering adequate long-term care.
Overall, DDJ aims to save communities money by reducing arrests and incarcerations of low-risk repeat offenders, while giving police and social services the information necessary to effectively manage these cases.
DDJ also aims to provision training for law enforcement for de-escalating situations with the mentally ill, and to advise the courts on which offenders can be safely diverted from jail, or released early without danger to the community, ultimately saving taxpayer dollars.
Using Data & Predictive Analytics to Provide More Effective Services at Lower Costs
As one of the 67 city, county, and state governments who have signed onto the DDJ initiative, Johnson County is making progress using predictive analytics through Amazon Web Services (AWS) to guide its post-booking jail diversion program.
AWS provides the cloud infrastructure to facilitate data exchange among participating DDJ jurisdictions. Functionally, the DDJ system is built on the OpenLattice open-source integration platform, and AWS provides data transport. The AWS solution enables jurisdictions to securely share data across public safety and health systems to enhance operations, identify those most in need of help, and improve outcomes.
"The Data-Driven Justice Initiative is a prime example of the public and private sector coming together to innovate for the greater good," said Teresa Carlson, vice president of AWS Worldwide Public Sector. "By using cloud technology to collect and analyze data, this consortium hopes to derive actionable insights that will help reduce unnecessary incarcerations."
The system provides built-in security and compliance that provides only select individuals with access to certain data sets, according to Schwindt. Of course, this access is limited by privacy laws. For instance, law enforcement does not have access to data protected by HIPAA, FERPA, or 42 CFR Part II. But even within these limits, the data that DDJ provides to law enforcement and public health officials can help these professionals make a difference, he said.
"With all of that data in these siloed systems, we don't really know the baseline of outcomes for the services we have," Schwindt said. "By merging all that data together within our AWS service, we're hoping to be able to see that baseline so that as we introduce or change services, we can see how the outcomes are affected and tailor the services so that we get the best outcomes possible."
Making Improvements Based on Data
Sadly, two of the four men tracked in the 2014 study have since died on the streets of Iowa City, according to Schwindt. They were still homeless and still suffering from substance abuse.
Through its work with AWS, Iowa City is now working with DDJ to identify the super users of law enforcement, emergency medical services, emergency rooms, and jail services to provide proactive mental health and substance abuse treatment and reduce recidivism. With these analytical tools, Schwindt and his colleagues can predict and identify populations that could benefit from a pre-jail diversion program, better understand infrastructure costs, and use the data to prevent deaths and promote better outcomes.
"Our goal is to work forward and find out how we can use data to better identify those individuals and better provide services to them so we don't see that repeating pattern," he said.
Police departments interested in learning more about the Data-Driven Justice Initiative should contact the Laura and John Arnold Foundation or the National Association of Counties. 

Request information from Amazon Web Services
Thank You!