Public requests for off-duty officers a headache? Make it easy with this automated tool
PolicePro.tech's Off-Duty Management System centralizes and simplifies paid officer requests, bookings and payments
---
Sponsored by PolicePro.tech
By Police1 Brand Focus Staff      
Allowing event organizers to hire off-duty police officers for security and traffic management enhances public safety, while providing extra income to these officers and their police departments.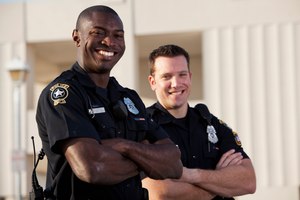 The downside: In many departments, the off-duty officer assignment process is slow, cumbersome, disconnected from other departmental functions and open to complaints of favoritism. This is because such systems are often paper-based and improvised.
"Because the agency does not have an automated system, its extra duty coordinator has to take multiple phone calls from citizens requesting officers," said Jody Beyer. Now a sales executive with PolicePro.tech, Beyer is a former officer who spent over five years as extra duty coordinator with an agency that had over 450 deputy sheriffs – so she knows these troubles first-hand.
"This person has to take pen to paper to prepare these requests, send out emails and manage the whole back-and-forth process," said Beyer. "It can take a lot of time and effort to find people to fill each off-duty detail."
Automate the off-duty officer management process
PolicePro.tech's computerized Off-Duty Management System substantially reduces the time and effort required to handle off-duty officer assignments. This automated online system is available to police and the public 24/7 for requesting, booking and paying for off-duty police officers to provide security at community functions and events.
Functionally, the Off-Duty Management System is an end-to-end solution that helps law enforcement agencies better manage the entire off-duty assignment process. It covers everything from receiving requests from community clients to enabling officer review/applications, assigning personnel and invoicing clients.
"With an automated system, a citizen can log in online and file their request online," said Beyer. "It gets to the extra duty coordinator for review and approval. The coordinator then posts the approved assignment so that officers can bid on them and selects those who are most qualified for the assignments based on seniority and merit. Once these details have been worked out, the coordinator sends the finalized assignment to the client for payment, while the officer details are sent to human resources."
Officers can keep track of off-duty assignments by signing into the Off-Duty Management System to check the status of upcoming jobs. They can also be alerted by text message about new assignments and any changes/cancellations to scheduled ones. Meanwhile, management can use this data to ensure that the allocation of assignments is being done fairly and without favoritism, and to control the process by setting hourly thresholds for participating officers.
Easy access for the public, streamlined management for the agency
By putting the off-duty officer assignment process onto an automated, standardized, computer-based platform, PolicePro.tech solves a wide range of problems associated with this process.
First, moving off-duty officer assignments to an automated platform with 24/7 online availability improves the flow of the process, from request to assignment to billing, while reducing workload on department staff. This is because the Off-Duty Management System requires the requester to supply most of the necessary paperwork details such as time, date, location, personnel required and so forth. With this approach, the extra duty coordinator is only shepherding these requests and assignments through the system, rather than filling them out in full.
Second, the PolicePro.tech system provides a transparent, fair and always-available service that the public can see. It is also faster to access than by using email, fax or phone, and more responsive to community requests. Meeting basic customer service expectations matter at a time when police departments are trying to build trust with the public.
Third, the efficiencies built into the Off-Duty Management System platform can help boost revenues for departments by making it simpler for the public to make off-duty officer requests. After all, when a system is simple to use, more people tend to use it. The online platform also enables easy payments, which improves departmental cash flow.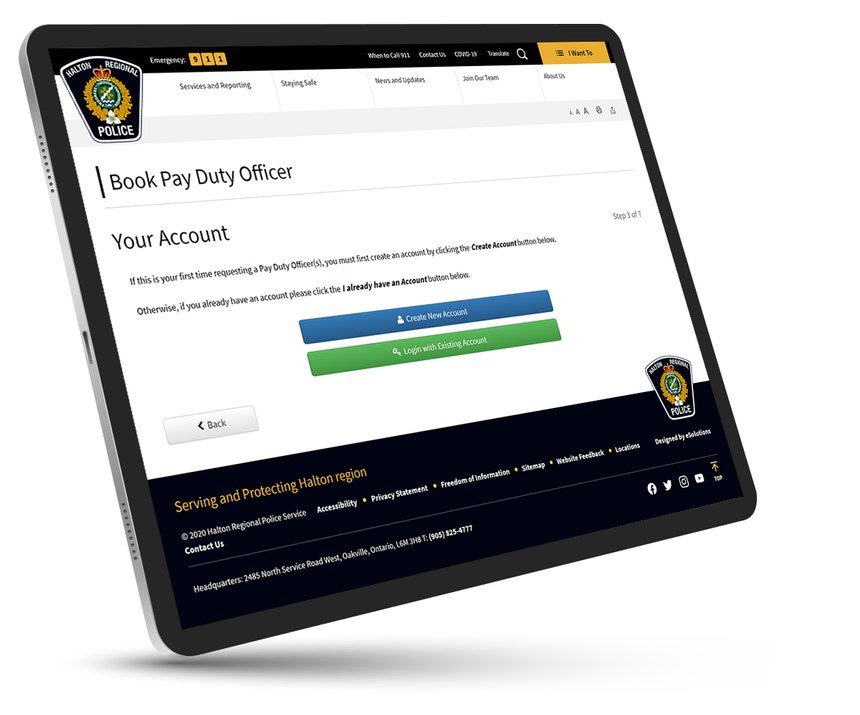 "Offering the public 24-hour access to requesting off-duty officers is a really important public service," said Beyer. "Meanwhile, moving to an automated process saves agencies a lot of time, energy, effort, staff hours and money that they currently spend on off-duty detail requirements. These are resources that can be better devoted to actual police work, which is good for officers, their department and the community."
The Halton Regional Police Service in Canada implemented PolicePro.tech to resolve their problems with off-duty assignments. The agency found that the platform helped them better serve the community as well as improve management.
"With the new system, because all the information is essentially entered by the customer, our paid duty coordinator is more able to add value throughout the process," said HRPS Finance Manager Greg Kinnear. "The coordinator is now able to review trends, plan for busy months and find ways to improve our pay duty processes."
PolicePro.tech offers a full suite of services to complement the Off-Duty Management System to further enhance public-facing services.
Visit PolicePro.tech for more information.

Request information from PolicePro.tech
Thank You!