PRESS RELEASE
Sellmark extends brand presence at SHOT Show 2020 with LE booth
---
MANSFIELD, Texas — At the upcoming 2020 SHOT Show, in addition to a consumer-focused booth, Sellmark Corporation will also display products specifically for Law Enforcement at a separate LE booth. Booth #20010 on the lower floor of the Sands Expo Convention Center in Las Vegas, NV will house tactical optics and accessories from Sellmark's popular brands Kopfjäger, Pulsar and Sightmark, from January 21-24, 2020.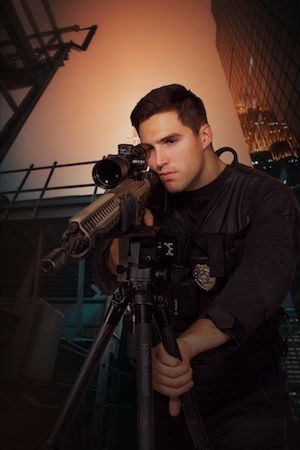 Come speak with Sellmark's knowledgeable LE Division staff at SHOT Show to see how our innovative products are changing the industry and making law enforcement more effective at their jobs.
Kopjäger, attending SHOT Show for the very first time, will be displaying industry-leading shooting rests and tripods. Kopfjäger products were designed by SWAT snipers for those who have to keep their sights on a target for long periods of time, where fatigue can become an issue.
Pulsar thermal and digital technology, which aids in fugitive recovery and search and rescue in low light situations, will be on display and available for officer demonstrations.
Sightmark will feature their lineup of durable red dots, riflescopes and tactical accessories aimed at SWAT and patrol officers.
If you would like to book an appointment or speak to our Law Enforcement Division for product information or special pricing, please contact them directly at le@sellmark.net or at 817-225-6650.
About Sellmark
Sellmark is dedicated to producing industry-leading outdoor lifestyle products and brands and continues to grow market share in more than 50 countries, including many quality retailers in every state across the U.S. To date, Sellmark products and brands have been sold in more than 5,000 locations around the world. Sellmark "Brands that Sell" include Sightmark, Pulsar, Firefield, and 12 Survivors. For information about any of these brands or products, please contact mediarelations@sellmark.net.

Request more info from Sightmark
Thank You!