How to buy license plate readers (eBook)
Download this Police1 license plate readers buying guide to learn key steps for product selection, purchasing and implementation
---
To download your free copy of "How to buy license plate readers (eBook)" Buying Guide from Police1, fill out this form.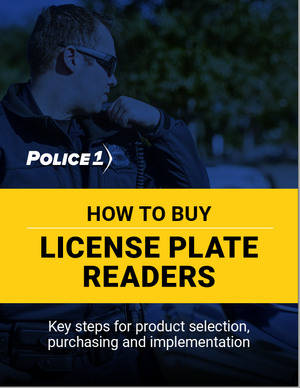 Law enforcement agencies have an array of crime-fighting technologies that improve public safety and police effectiveness. License plate readers (LPR) are part of this technological revolution and represent one of the investments that are likely to have an immediate payoff for solving crime and saving valuable personnel hours.
While LPR technology has been with us since the early 1980s, it has refined and proliferated exponentially in the last decade with advancements contributing to the success of license plate readers in solving crimes.
This Police1 guide to buying license plate readers – whether you are leading a purchase for the first time or looking to upgrade your department's equipment – is a starting point for your purchasing process.
Included in this guide: 
Key considerations before purchasing
Top implementation considerations
Questions to ask vendors
To download your free copy of the "How to buy License Plate Readers" Buying Guide from Police1 fill out this form.