PRESS RELEASE
Rekor announces preliminary first quarter 2021 revenues
---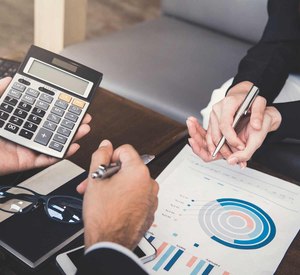 Rekor Systems, Inc. (NASDAQ:REKR) ("Rekor" or the "Company"), a provider of real-time roadway, customer and public safety intelligence to enable AI-driven decisions, announced today that it expects to report gross revenue exceeding $4.2 million for the first quarter of 2021 as compared to $1.6 million the same quarter of 2020, which represents growth of more than 160%.
In the first quarter, Rekor closed a secondary offering of 6,126,936 shares of common stock, providing $70.1 million in net cash proceeds. As a result of the closing of this secondary offering, all of the Company's issued and outstanding Series A and Series B Preferred Stock was converted pursuant to their respective terms into an aggregate of 1,416,785 shares of the Company's common stock. Detailed information concerning these transactions is contained in the Company's Current Report on Form 8-K, as filed with the Securities and Exchange Commission (the "SEC") on February 9, 2021.
"Our results in the first quarter have demonstrated a remarkably high level of growth on a year-over-year basis," said Eyal Hen, Rekor CFO. "We believe this is a testament to the strategic realignment of the Company that has focused on the longer-term drivers of demand from our commercial and government segments. We expect the cash raised recently to provide us with the ability to pursue other opportunities in these segments in addition to funding our working capital needs, operating expenses and research and development, and other capital expenditures."
The financial data and other information disclosed in this press release are unaudited. The financial data contained in this press release is partial and preliminary and does not include all disclosures required by accounting principles generally accepted in the United States of America. The results for the three months ended March 31, 2021, are not necessarily indicative of the results to be expected for the year ending December 31, 2021. This release should be read in conjunction with the audited consolidated financial statements and notes thereto included in the Company's Annual Report on Form 10-K (the "Annual Report") for the year ended December 31, 2020, as filed with the SEC on March 13, 2021.  Actual results in future periods may differ materially from expectations due to a number of risks and uncertainties, including those risk factors disclosed in the Annual Report.
Following the issuance of the full first quarter financial results on Monday. May 10, 2021, Rekor has scheduled a conference call to discuss these results on that same day at 4:30 P.M. (Eastern Time).
All interested parties may listen to a live webcast of the call at:
Online: https://www.webcaster4.com/Webcast/Page/2523/40874
By phone: Toll Free: 877-407-8033 or International: 201-689-8033
An archived webcast will also be available to replay this conference call directly from the Company's website under Investors, Events & Presentations. Slides that accompany the conference call will be available on the Company's website.

Request more info from Rekor
Thank You!