On demand webinar: What cops want in 2023: The impact of the police recruitment & retention crisis
Our expert panel discusses key insights from Police1's State of the Industry survey on the impact of short staffing, mass retirements and lateral transfers
---
Sponsored by: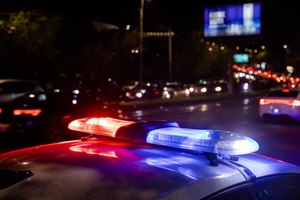 If there is one word that sums up how 2022 played out for law enforcement, it would be recruitment. In addition to the recruitment of new personnel, the retention of experienced officers was also problematic. What impact is short staffing, mass retirements and lateral transfers having on patrol officers?
That is the focus of Police1's third annual State of the Industry survey. While many of the 4,141 respondents to our survey find fulfillment in their jobs because they are helping people, they are also experiencing high levels of frustration and disillusionment due to the level of political and public scrutiny they face. These negative emotions, as evidenced in our survey findings, result in many LEOs actively discouraging individuals from joining law enforcement. How can police leaders rescue this "lost generation" while also attracting the next generation of patrol officers?
During this webinar, sponsored by Utility, our panel discusses key findings of the survey, including:
The impact of short staffing on patrol officers and the community
How and why officers are actively discouraging people from joining law enforcement
The measures agencies are taking to attract more recruits
The steps police leaders can immediately take to improve officer morale
WHAT ATTENDEES LIKED FROM THIS PRESENTATION: 
"I enjoyed everything about this event!" 

"I was able to gather some new ideas that will help develop my recruiting strategy." 

"Frank and candid acknowledgement of problems in policing that seem to have been around forever. Great phrase: 'Keep doing what we've been doing and we'll keep getting what we've been getting.'" 

"Good discussion and analysis of the survey results."

 
MEET THE SPEAKERS

James Dudley is a 32-year veteran of the San Francisco Police Department where he retired as deputy chief of the Patrol Bureau. He has served as the DC of Special Operations and Liaison to the Department of Emergency Management where he served as Event and Incident Commander for a variety of incidents, operations and emergencies. He has a Master's degree in Criminology and Social Ecology from the University of California at Irvine. He is currently a member of the Criminal Justice faculty at San Francisco State University, consults on organizational assessments for LE agencies and hosts the Policing Matters podcast for Police1.
Janay Gasparini, Ph.D., is a former full-time police officer who served as a police instructor, FTO and crime scene technician. She currently works part-time for the Town of New Paltz Police Department in New York State. She is an assistant professor of criminal justice at the State University of New York - Ulster. She also serves as the Police Basic Training Coordinator between SUNY Ulster and the Ulster County Law Enforcement Training Group, Kingston, New York.
Barry Reynolds is an author, speaker and public safety consultant specializing in police policy and leadership issues. He is the former founder and director of The Center for Excellence in Public Safety Leadership, and Associate Professor of Criminal Justice. In addition to 31 years of experience as a law enforcement officer and supervisor, Barry also served with the Wisconsin Department of Justice as the Senior Training Officer for career development and leadership. He is a Police1.com columnist on law enforcement management and leadership issues, and regular presenter at state and national conferences. Barry holds a degree in Business, and a Master of Science in Management.
Dr. Charlie Scheer is an associate professor of Criminal Justice at The University of Southern Mississippi. His research specializations are in police workforce management, police training and police legitimacy. His research has been published in "Police Quarterly," "Policing: An International Journal" and "Justice Research and Policy." He has provided briefings and testimony at academic and professional conferences such as the Presidential Commission on Law Enforcement & Administration of Justice, International Association of Chiefs of Police (IACP) Annual Conference, FBI National Academy Associates and Police Executive Research Forum (PERF) Conference on recruitment and retention. He also is a sworn sheriff's deputy.