Police shortage hits cities and small towns across the country
Numerous PDs across the country are experiencing a staff shortage
---
By Police1 Staff
NEW YORK — Numerous police departments across the country are experiencing a staff shortage.
Police experts said the shortage is due to many reasons, including low pay, high risk and negative public perception, according to NBC News. The dwindling number of officers and recruits is affecting law enforcement agencies in both small towns and large metropolitan hubs.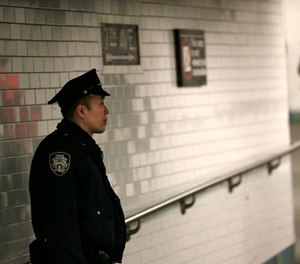 "Departments are struggling to find not only interested, but interested and qualified, candidates to join the force," said Jim Burch, vice president of the Police Foundation. "With everything happening around policing from salary to criticism, the question many people are asking is 'is it worth it?'"
While the U.S. economy has been on an uptick in recent years, a blossoming economy also means people have more career choices, said Darrel Stephens, executive director of the Major Cities Chiefs Association. Stephens said many PDs can't always offer the perks and salary private sector jobs can.
"It's not an 8-5 job with weekends off," Stephens said. "The lifestyle is difficult for a lot of people."
According to the Bureau of Labor Statistics, the growth rate for "Police and Detectives" is "slower than average" with a rate of 4 percent compared to 7 percent for other professions. Stephens added that the younger generation is seeking "work-life balance and flexibility, but officers work nights, they work holidays."
Other factors that are contributing to the shortage is the risks and negative perception officers have to deal with. Donald DeLucca, president of the IACP, said the job is much more vulnerable.
DeLucca is referring to the number of law enforcement fatalities. In 2016, 135 officers were killed in the line of duty, which was the highest in five years, according to the National Law Enforcement Officers Memorial Fund. Twenty-one officers were killed in ambush-style attacks - the highest in more than two decades. But in 2017, the number of LODDs dropped to its lowest level in four years.
DeLucca said officers constantly find themselves defusing all kinds of situations, many that fall out of their jurisdictions. He added that not only "are we policing but we also act as de facto social services in many situations."
Police have also been dealing with negative public perception in recent years. Several high-profile officer-involved shootings, such as the deaths of Michael Brown and Freddie Gray, have led to massive community unrest.
"If so many agencies are struggling with staffing, the issue goes beyond compensation and benefits," Burch said. "It is a difficult time to be a police officer with the increased amount of criticism and negativity surrounding the profession."
The decreasing number of experienced officers on the street "could lead to less effective policing and therefore more disorder and crime," Arthur Lurigio, a criminology professor at Loyola University in Chicago, said.
Burch said when response times become longer due to the shortage of officers, public safety could be at risk. 
"If the situation becomes that extreme, police leadership will say it's no longer safe for officers to go into a situation because they don't have any backup," he said.