NFPA affiliate receives FEMA grant to study impact of active shooter events
The Fire Protection Research Foundation received nearly $200K to conduct a two-year study into the impact of active shooters and hostile events on first responders
---
By News Staff 
QUINCY, Mass. –– The Fire Protection Research Foundation (Research Foundation), the research affiliate of the NFPA, received a nearly $200K Fire Prevention and Safety (FP&S) grant from FEMA to study the effects of active shooter and hostile events on the first responders who respond.  
The Research Foundation project will begin in late-2019 with the support of the NFPA and the technical committee for NFPA 3000: Standard for an Active Shooter/Hostile Even Response (ASHER) Program.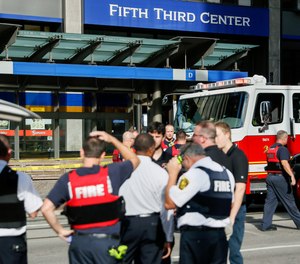 The goal of the study is to "establish a sustainable, quantified approach" to measuring the impact of active shooter tragedies by:  
Establishing economic measures for first responder agencies 

Quantifying short- and -long-term emotional impact 

Justifying resources needed to prepare, train and equip first responders 

Supporting the NFPA 3000 outlined approach 
"This research project will have a significant long-term, positive impact on improving first responder safety, health and wellness, as well as civilian well-being," Research Foundation Executive Director Casey Grant said. "With a rigorous estimation of costs, public safety leaders will be better equipped to advocate for the resources needed to implement best practices for planning, training and every recovery." 
Grant added, "Currently, the cost of these efforts is being undervalued because we lack quantification or informed motivation to invest in improved practices." 
Results of the study are expected to be available by September 2021.