A surprising first impression: My first day as police chief
The best move I made was to come to Hillsboro early and get some base work done before I had a calendar full of appointments
---
Editor's Note: After Hillsboro's long and thorough hunt for a new police chief was over and chief-to-be Lee Dobrowolski was en route to Hillsboro to lead the department, we asked him to give us a personal account of what day one as police chief in a new town was like. He warned us his response wasn't going to be what we expected, and he was right. After closely following the recruit process and everything that followed, we wish Dobrowolski the best of luck and look forward to what he does next. If you want to share your own perspective with other P1 Members, simply send us an e-mail with your story.
By Lee Dobrowolski
Police1 Member
My first day as the Chief of Hillsboro (Ore.) occurred before I was an employee and about a week and a half before I was sworn in. 
I walked into the department and stood in a short line at the service window with some of my things, and a woman came out and asked how she could help me.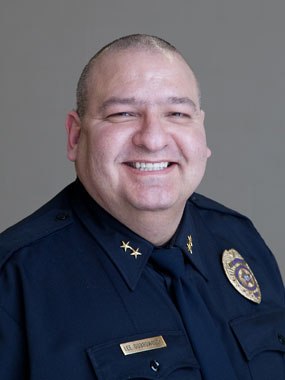 "Hi, I'm Lee Dobrowolski," I said. At first the look on her face was as if to say, "and that should mean something to me?" Then it dawned on her that was the name of her new Chief. That look on her face was priceless. She immediately came around and let me into my new department.
I had just driven from Utah and had expected to drop some of my things for my office off before heading back to the long stay hotel I am calling home for my first month here.
I was greeted by a number of the officers and professional staff. They asked how my trip was and greeted me warmly. Then we did what cops do best, chatted and learned about each other.  I ended up standing around and talking to various people for about 2 and-a-half hours. I even went to my first swing shift roll call. Some of the officers thought I was a scruffy looking ride a long for a short time.  I was in my travelling clothes, jeans and a t shirt, and about 4 days of beard.  Not really how I had intended to appear as I met my new department. 
The funny thing is, I think the officers enjoyed the fact that I appeared as I was because they got to see me as just a guy. I later heard from the assistant city manager that he, too, had heard about my appearance, so it certainly made an impression.
Just as I was about to leave, a chief from a neighboring department arrived. He introduced himself and asked, "Are you coming tonight?" I had no idea what he was talking about. He told me about the quarterly dinner for regional law enforcement officials that was starting in about three hours. I figured this was an opportunity to meet my peers and couldn't pass it up. I excused myself and went home to dig some clothes out of boxes, shower and shave.
I went to the dinner and met more people than I could ever remember. Thank goodness for business cards or I never would have known who I'd met. Everyone welcomed me and offered any assistance I needed as I settle in to become part of my new community. The support from new peers was overwhelming.  
On the 21st of January I left Utah with most of my life in the bed of my pick-up and started making my way to Oregon. I knew it was about a 13 hour drive so decided to make it a two-day trip. I arrived in Hillsboro, Oregon at 1 PM on the 22nd. I thought after a quick stop at the department to unload my office supplies I would come back to the hotel and relax, but it didn't quite work out that way.
The best move I made was to come to Hillsboro early and get some base work done before I had a calendar full of appointments. I was able to get uniforms and get qualified with my duty weapon before my first day. I got to show up to my new department on my first official day as one of them, a part of their team. I know it was important to me, and I think it was to them.