Photo of the Week: Meet community policing K-9 Grace
Grace's responsibilities encompass a range of activities designed to engage with the community
---
This week's photo is courtesy of University Circle (Ohio) Police Department Interim Police Chief Tom Wetzel and highlights a new initiative at the agency.
The recent swearing-in of a community policing K-9 team, led by the charismatic four-month-old yellow Labrador named Grace, is building bridges of trust one heartwarming interaction at a time. Grace's role is strictly community policing. She will have no bite, suspect tracking, or drug detection applications. Local trainer Rick Seyler, affectionately referred to as the "dog whisperer," helped prep Grace for her role.
Grace's responsibilities encompass a range of activities designed to engage with the community on a personal and emotional level:
Foot patrol companion: Grace accompanies officers on foot patrols, offering a friendly and approachable presence that encourages interactions with community members.
Community event participant: At local events, Grace's presence acts as a natural icebreaker, bridging gaps and opening up channels of communication between officers and the public.
Hospital and school visits: The young Labrador pays visits to hospitals and schools as part of a youth outreach initiative, spreading joy and positivity to those in need.
Officer wellness support: Policing often exposes officers to challenging and traumatic situations. Grace serves as a furry source of comfort, providing officers with a chance to decompress and find solace after difficult shifts.
Comfort therapy: Grace plays a crucial role in comforting crime victims, particularly children exposed to violence. Her presence serves as a distraction from pain and sorrow, offering a glimmer of positivity even in the darkest of times.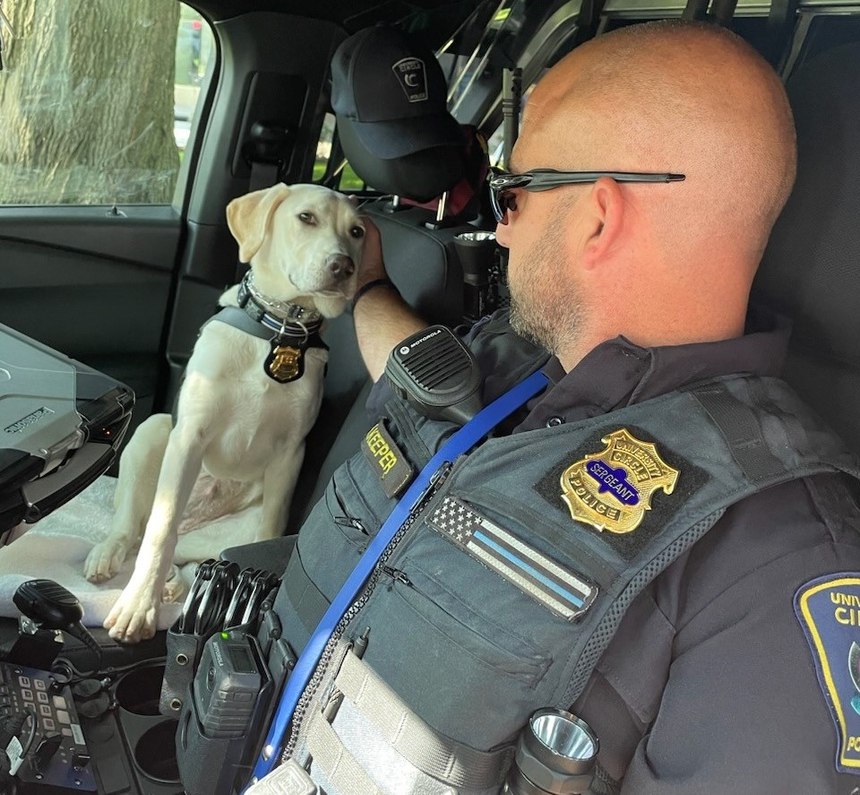 Calling all police photographers! Police1 needs pictures of you in action or training. Submit a photo – it could be selected as our Photo of the Week. Be sure to include your name, department information and some background information on the photo.